​Storm ease to Worthing win for first home success of season
​Saturday saw the repeat of last season's Division One playoff final as Hemel Storm hosted Worthing Thunder – with Storm running out comfortable 93-71 winners.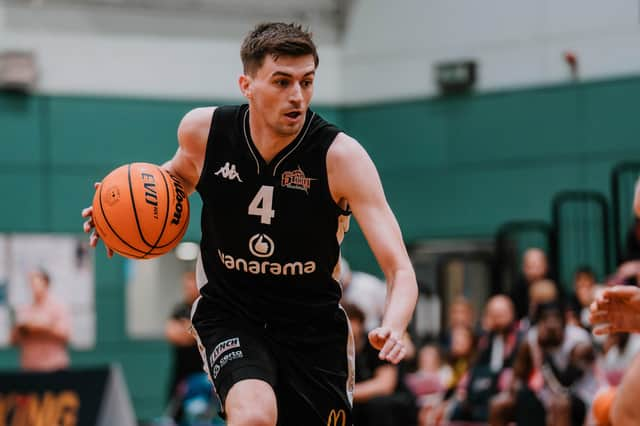 ​Looking to build upon last week's victory over Newcastle, Storm started fast, showcasing their accurate shooting and making it tough for Thunder to take easy shots.
Storm showed no sign of stopping as they continued to show moments of selfless play, working the ball into good shooting positions. This looked to be an ominous sign of things to come as the end of the quarter came with Storm winning 25-13.
The second quarter started as a more scrappy affair, with turnovers forced by both teams. This tempo suited Thunder more than Storm as they managed to secure points off turnovers in hope of a comeback. However, Storm continued to play the way they started in the final five minutes of the quarter and went into half time leading 50-30.
The third quarter was definitely in favour of the Thunder, with complacency slightly showing from the Storm roster. The visitors showed no sign of giving up as they started to bring the lead to within a maximum of 12 points towards the end of the quarter.
They seemed to show more desire in claiming offensive rebounds, as Storm started to give away avoidable baskets. They did manage to answer with some important three pointers; however, if they played with their maximum intensity and desire, the lead could have been higher. The lead was at 17 by the end of the quarter, as the scoreboard read 69-52 in favour of Storm.
Trying to claw back a 17 point deficit seemed to be an almost impossible task for the seven player roster of Worthing, as there were signs that they had given up as time progressed.
As for the home side, they recovered from the below par third quarter and started to show more intensity, continuing to perform until the final buzzer. Moving the ball quicker, fast defensive movements and good decision making were the key aspects for the last quarter.
Overall, a pleasing result ahead of a momentous game next week away to Derby Trailblazers.
Top Scorers: Hakeem Sylla: 20pts, Sam Newman 19, Seth Swalve, Brayden Inger: 13.