Hemel Hempstead Town boss Quinton happy with progress
​Brad Quinton says he's been pleased with the progress made by his Hemel Hempstead Town side as the new National League South season edges closer.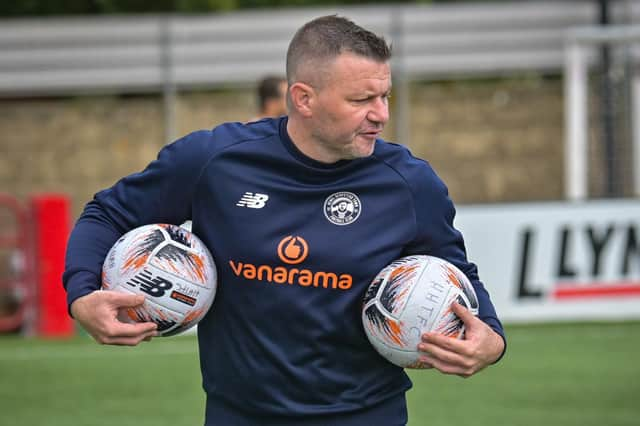 ​The most recent run-out saw them beat a young Luton Town side 3-1 on Saturday, with the new campaign now just under three weeks away when Hemel will host Yeovil Town in the opener on August 5.
And speaking after Saturday's game, Quinton told the club's YouTube channel he was pleased with the performance.
He said: "I think the boys did really well. We've kept note of what they have done in terms of minutes and with the football we changed the system today to see how they coped with that and the communication and them talking to each other was very good.
"Unsettling the system a little bit was to look at people and how to adapt and to see if they're listening as well so it's easier for me if things don't happen the way we plan.
"I think the hardest thing now is getting to a point where there's a lot of people making it really hard for me, which is what I ask for rather than making my job easy, but that's what we're about and we'll go away next weekend to do some team bonding and get everyone to get to know each other, but the squad's looking good at this moment in time and I'm pleased."
As for his current squad, Quinton has been happy to have either retained or signed the players he has.
He added: "We spoke to the players from last year and told them about coming back and that they'd have better players playing with them in terms of physically, mentally and ability-wise and that if they wanted to be part of that then we'd see them in pre-season.
"They need to earn their shirt just like the boys I've brought in. Nobody plays week in, week out – it's not a given – so I've expressed that right from the start and the boys that are currently still here have wanted to fight for their shirt and most of them have done really well and pleased me very much.
"Collectively I think they're starting to see the levels and the players we've brought in and the squad's looking really strong so it's down to them now as to whether they get the final nod – it's nothing to do with whether I don't like them or don't rate them, it's collectively that we want to have a winning mentality in a very tough league."
Hemel were due to host an AFC Wimbledon XI on Tuesday night (18th) after this week's Gazette went to press.