Hertfordshire Council formally opposes Government's plan shut down train station ticket offices
The council has 'serious concerns' over the closure of offices in Hemel Hempstead, Tring, and Berkhamsted
Watch more of our videos on Shots! 
and live on Freeview channel 276
Visit Shots! now
Hertfordshire County Council has formally opposed the Government's plans to shut a majority of the train station ticket offices throughout the country.
In a statement the council has said it has "serious concerns" with the plans to close ticket offices in Hemel Hempstead, Tring, and Berkhamsted.
Since the Rail Delivery Group opened a consultation period on plans to close ticket offices, a number of groups including disability campaigners, unions, nd politicians have questioned the proposals.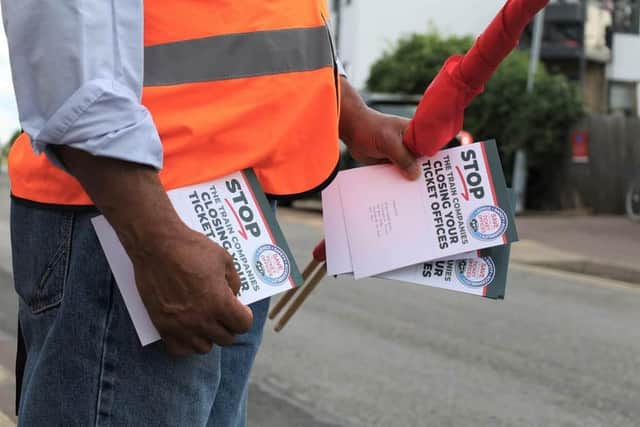 The county council has raised concerns about how tickets only available at offices can be purchased in the future, to accommodate for people who cannot or would struggle to use a touch screen.
Also, how passengers can seek assistance without offices to visit, whether passengers will feel as safe travelling, especially at night, and the county council felt that the three-week consultation period was too short. The council believes this meant the RDG was unable to build an accurate picture of the effect of ticket office closures.
Data from the RDG showed that only 12 per cent of customers visiting train stations use ticket offices. Also, officials state that people working in ticket offices will be redeployed to offer customer service from other parts of stations.
However, the shadow transport secretary, Louise Haigh, said the move was "merely a prelude for job losses".
Hertfordshire County Council as asked that, if train companies are determined to push ahead with closures, that no ticket offices be closed until measures to simplify ticket purchasing have been put in place, and that guarantees are given that staff numbers will be maintained.
Councillor Phil Bibby said: "The railways play an important role in our communities and economy, and we are clear that any decisions about ticket offices and staffing need to be shaped by our residents and based on a clear understanding of the needs of our communities. We are concerned that the proposed closures will make it harder for some people to take the train, and at a time when we're trying to encourage more people to use public transport, this isn't something we can support."