Hemel MP slams National Highways describing motorways as a 'national disgrace'
"It is abundantly clear the problem is getting worse"
Watch more of our videos on Shots! 
and live on Freeview channel 276
Visit Shots! now
Hemel Hempstead's MP has slammed National Highways over the maintenance of the UK's motorways labelling it a "national disgrace".
Sir Mike Penning led a Westminster Hall debate on the issue of litter on motorways based on work he has completed with Clean Up Britain.
After working with the national charity, the former roads minister has said: "It is abundantly clear the problem is getting worse and it is, to be honest, a national embarrassment."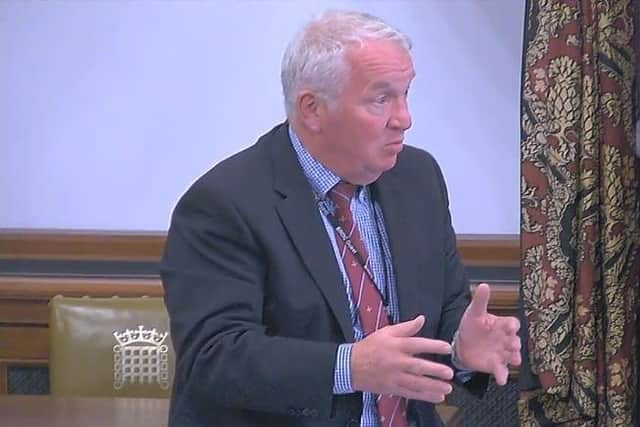 Sir Penning has outlined four changes he wants the Government to adopt to help clean up the UK's motorways:
1. Establish a specific top-level Key Performance Indicator for litter on National Highways
2. Support the development of AI software/cameras that can identify people who throw litter from vehicles
3. Increase fines for littering on motorways
4. Use prisoners to help clear litter from motorways
The 65-year-old believes National Highways is failing to monitor the performance of its contractors.
National Highways states littering is a priority for the organisation. A spokesman said: "Littering is a social problem across the country and our priority, working closely with our partners, is to keep our roads safe and well maintained for both drivers and neighbouring communities. We regularly carry out litter picking activities across our motorways as part of our wider programme of maintenance at a cost of millions of pounds each year.
"Roadside litter is not just unsightly but it's a threat to wildlife and the environment and it can also be a safety hazard for drivers, can block drains and picking it up puts roadworkers at risk. Additionally, the money spent collecting it can be better spent on improving the network.
"If people don't drop litter in the first place it wouldn't need to be picked up – so we urge road users to take their litter home instead of throwing it out of their windows."
Sir Penning did acknowledge that Highways England collected over 1.2 million bags of litter from motorways in 2022, but asserted that the body must do more.
He mentioned the amount of money taxpayers contribute to funding Highways England and stated that keeping motorways clean, "was clearly a low priority" for the group.
He added: "Litter is not only unsightly, but it also impacts the environment, wildlife habitats and public safety. For example, litter can block drains and cause flooding, which can harm wildlife and be a hazard to motorists. In 2021, there were 1,700 reported incidents of litter-related accidents on motorways, resulting in 10 deaths and 120 injuries."
"More widely we need to improve education and awareness, work with businesses to reduce the amount of packaging they use and, of course, encourage people to take their litter home with them."
National Highways regularly inspects motorways and authorises litter picking on most dates.
Figures from the body show it removes around 200,000 sacks of litter from the country's motorways each year, at a cost of around £60 a sack.
This amount is said to be comparable to the money pothole repairs cost.