11 councillors absent from Dacorum's 'in person' meeting after rule change
For the past year Coronavirus regulations have allowed councils to meet virtually
Friday, 14th May 2021, 1:07 pm
More than one in five councillors in Dacorum stayed away from their annual council meeting – with most pointing to Covid risks or restrictions as their reason for absence.
For the past year Coronavirus regulations have allowed councils to meet – and to vote – virtually.
But on May 7 those regulations lapsed and – despite a High Court bid by Hertfordshire County Council to allow virtual hearings to continue – councils now have to meet in the same physical space.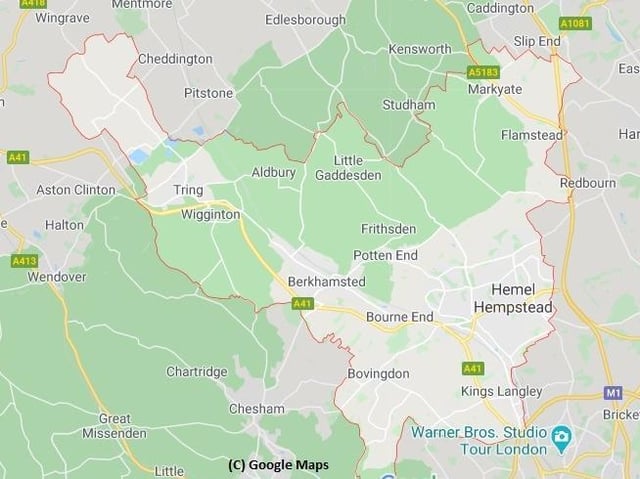 Dacorum
On Wednesday Dacorum Council became the first in the county to meet since the change in the law - and there were apologies from 11 of the 51 councillors.
Most of those absent councillors, it has emerged, had pointed to the risk of Covid or the impact of Covid restrictions for their absence.
Leader of the council Conservative Cllr Andrew Williams says neither of the two Conservatve councillors who were absent mentioned Covid as the reason.
But leader of the council's Liberal Democrat group Cllr Ron Tindall says all nine of the apologies from the Opposition resulted from Covid in some way.
Had they had the option of attending virtually, they may have been able to attend.
Cllr Tindall – who says he has never known a meeting where so many Liberal Democrats had sent apologies – believes councils should be allowed to meet in-person, virtually or both, just like in Parliament.
And he says Parliament's failure to legislate to allow that to happen shows their 'contempt' for local government.
"We think the failure of the Prime Minister and Whitehall to extend the legislation to say virtual meetings can continue is appalling," said Cllr Tindall.
"The fact that Parliament is still continuing to have hybrid meetings makes this situation hypocritical – MPs are allowed, but we are not.
"All it would need is half a day in Parliament. They could pass a one clause Bill through all stages in half a day – just to allow us to continue with virtual meetings, hybrid meetings or in person meetings, leaving it to the local authorities to make the appropriate decision."
Personally Cllr Tindall says he welcomes the opportunity to return to the council chamber.
But he recognises that it is not yet for everyone – and he says local authorities should be able to decide whether to hold in-person, virtual or hybrid meetings.
He also points to the costs being incurred by councils to make existing spaces Covid-safe or to hire alternative venues.
Meanwhile council leader Cllr Williams also suggests that he would have preferred the option of virtual meetings to have been allowed to continue until after the summer break.
But he points to the benefits of meeting in the same space in the longer term. And he says the council chamber is large enough to meet safely.
Commenting on the annual meeting of the borough council, he said: "I was surprised there were so many apologies. It is possible to have a meeting that is socially distanced – and people were socially distanced last night.
"I would understand if people have not had the vaccination and feel particularly vulnerable, they may be reluctant – and last night's annual council was more ceremonial than 'business as usual'.
"Clearly we are moving back to meetings 'in person'. The council chamber is more than big enough to accommodate committee meetings safely and I hope members will feel confident to attend."
At the meeting of the council, on Wednesday (May 12), partitions were removed to increase the size of the council chamber in order to enable social distancing, numbers were limited and seats were placed two metres apart.
Neither the Press nor the public were allowed to attend 'in person' – but could watch the proceedings, by arrangement, by Microsoft Teams.
And there were changes in the proceedings such as the wiping down of the mayoral chain and the sanitizing of the Mayoral chair, as the position was passed from one councillor to another.
Commenting on the number of apologies, a spokesperson for Dacorum Borough Council said: "Members do not have to give reasons for not attending so we don't have any information if it was Covid related or for another reason."