The best summer family festival arrives in August
A brand new event jam-packed with spectacular entertainment, displays and acts the whole family can enjoy is set to keep the summer warm and bright in August.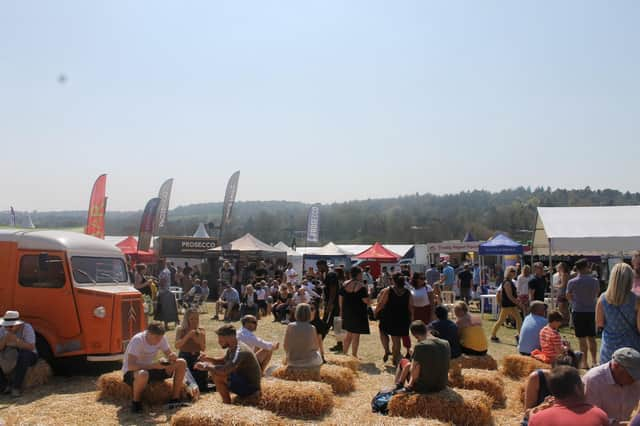 Don't miss all the fun at the The New Bury Summer Festival!
The New Bury Summer Festival is hitting Bury Farm Equestrian Village in Leighton Buzzard on Saturday, August 13, and Sunday, August 14, and is set to provide the perfect summer's country weekend with a line-up of displays and acts like no other.
In the Main Arena will be a high-octane motorcycle display, a marching band, a BMX daredevil stunt display team, Ray Aliker's amazing Falconry display, and the incredible Devil's Horsemen.
Dancing pigs and sheep racing
The peak of the summer is coming with The New Bury Summer Festival!
In the Country Arena, there is the Lamb National (sheep racing with dummy jockeys on board!), Bobb Hogg's sheepdog display and Gamegoer's gundog display. Outside, we have the highly entertaining Sheep Show and the brilliant Hogg Show – have a giggle at the dancing pigs! While around the festival there is an amazing chainsaw carver, glass blowing and a hedge-laying demo.
There will be a children's area with inflatables, a land train and funfair, as well as a mobile petting farm where they can get up and close to all of the animals.
For the mums and dads, there's a chance to have a go at laser clays and archery - and a pretty scary simulator plane ride!
Live music will go on throughout the day and until 10pm (5.30pm on Sunday), with some bars and food outlets also staying open. Included in this is a cocktail bar, champagne, prosecco and gins, as well as local ales and street food of every kind imaginable: Chinese, Greek, Thai, Indian, Caribbean, American, Mexican, vegetarian, vegan – and plenty of ice cream to cool everyone down!
Rosemary Shrager at cook school
Also for the food lovers, there is a Cook School Theatre allowing visitors the chance to cook along with the chef. You may be lucky enough to be taught by Rosemary Shrager!
Then we have a Chef's Table Theatre, with visitors getting the chance to sit down together and eat restaurant-style dishes from the set tasting menu, meaning its first class food from first class chefs – a totally unique experience for a festival such as this.
The children won't be left out of the cooking, as there's a Children's Cookery School & Food Lab Theatre, where children aged 3-12 years can explore and learn with food and creative festive bakes.
The New Bury Summer Festival spokesman Chris Parker said: "We are super excited to bring this fantastic festival to Bury Farm. During the lockdowns, we worked on creating a community festival that would get people back together again.
"The New Bury Farm Summer Festival will be the largest festival of its kind and we can't wait to share this experience with everyone. It's going to be an epic weekend."