Memorable holiday film Easter Parade recalled 75 years after its release
During the course of the Easter bank holiday weekend, many of us will settle down to watch a movie or two. Here Steve Cain takes a look at the fascinating story behind the most famous Easter film of all – Irving Berlin's lavish spectacular, Easter Parade.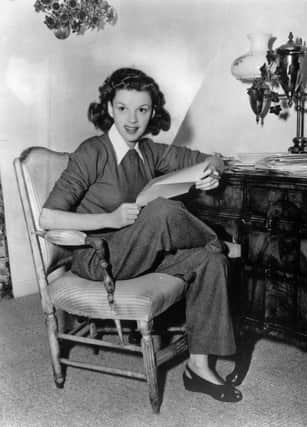 One of the most successful movies of all time, Easter Parade is a firm favourite with fans of classics from the golden age of Hollywood.
Yet, this 1948 musical masterpiece was beset by production problems and might just as easily have ended up being a total disaster.
It would be difficult to imagine anybody other than Fred Astaire and Judy Garland as Don Hewes and Hannah Brown but, if things had gone to the original plan, it would have been Gene Kelly playing opposite Garland.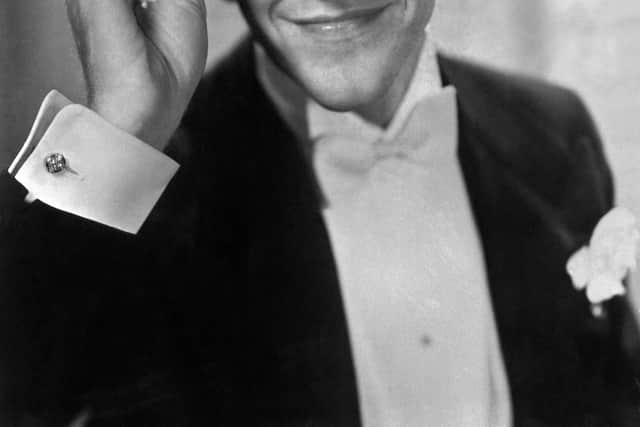 And, Cyd Charisse would have played her love rival, Nadine Hale, rather than Ann Miller.
Just prior to filming beginning, Gene Kelly broke his ankle playing volleyball and Cyd Charisse was forced to withdraw from the production due to torn ligaments in her knee.
Fred Astaire, who had announced his retirement from movie-making two years before, was persuaded by Gene Kelly to replace him as the leading man and Ann Miller, who had previously been under contract to RKO and then Columbia, made her major MGM debut as Nadine Hale.
Additionally, Frank Sinatra was originally to have played Jonathan Harrow III but, ultimately, Peter Lawford was cast in the role.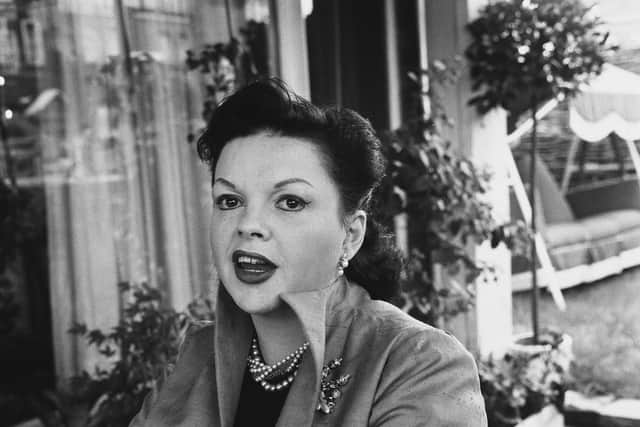 Furthermore, the film's director Vincente Minnelli was replaced, allegedly on the advice of Garland's psychiatrist, by Charles Walters.
As if these changes in personnel were not enough to contend with, the plot was considered to be flimsy and absurd.
The story, which had been written by Hollywood and Broadway veterans Frances Goodrich and Albert Hackett, centred around Don Hewes, an ambitious Broadway star whose dance partner ditches him professionally and personally.
When he plucks a girl from the obscurity of the chorus line to become his new partner, a comedic love triangle ensues.
The script was revised by Sidney Sheldon, a young writer who would later make his name as one of the most successful crime novelists of all time.
Throughout production, the film was hampered by even more problems.
Ann Miller, who was suffering with pinched nerves in her back, had to perform her biggest numbers in a back brace. In an interview with Robert Osborne, she revealed that she had been thrown down the stairs by her then husband Reese Milner.
She was also pregnant at the time and in a lot of pain.
Miller was also taller than Fred Astaire and offered to wear ballet slippers instead of heels when she performed dance routines with him.
This led to an embarrassing gaffe when having finished the number The Girl on the Magazine Cover, she went behind a stage curtain wearing red heels before coming back out in red flats.
The leading lady also had to suffer for her art.
When the dye from the feather on Judy Garland's hat in the number Fella with an Umbrella ran all over her face and jacket, the costume department coated it with Vaseline.
This created gaffe number two as the feather looked different in the shots filmed before and after it was treated.
The film's one constant strength, though, was its score by Irving Berlin who was at the height of his powers.
Affectionately nicknamed The King of Tin Pan Alley, Berlin's first big screen success came in the 1930s with a series of light romantic musicals starring Fred Astaire, Ginger Rogers, Alice Faye, Bing Crosby and Judy Garland.
The first was Top Hat in 1935, featuring Astaire singing the unforgettable Dancing Cheek to Cheek.
This was followed the next year by Follow the Fleet and yet another iconic song, Let's Face the Music and Dance.
Others included Gold Diggers in Paris (1937) and Holiday Inn (1942) featuring the iconic White Christmas.
For Easter Parade he penned a set of extraordinary songs and musical numbers – many of which are still well-loved classics even now.
Despite being set in 1911, Berlin took great advantage of the fact that the story was set in the world of show-business and wrote a score that reflected popular songs of the day and the recent past.
In addition to vaudeville-themed numbers such as the song I Love a Piano and A Couple of Swells, the iconic song and dance routine in which Fred Astaire and Judy Garland dress up as tramps, there was also the infectiously catchy song Stepping Out with My Baby, the haunting ballad Better Luck Next Time and, of course, the eponymous Easter Parade.
The latter had already been a hit for Bing Crosby, prior to its inclusion in the movie.
Such was the quality of Berlin's compositions that the film won the 1948 Academy Award for Best Original Score and the Writers Guild of America Award for Best Written American Musical.
The successful pairing of Fred Astaire and Judy Garland resulted in Easter Parade being a critical and commercial hit – and their biggest ever earner at the box office, pulling in a massive $5,803,000.
It was the highest-grossing musical film of 1948, and the second-highest grossing MGM musical of the 1940s, after Meet Me in St. Louis (in which Judy Garland also starred).
Commenting on co-starring with Judy Garland, Fred Astaire later said: 'Judy's the greatest entertainer who ever lived – or probably will ever live – an amazing girl.
"She could do things – anything – without rehearsing and come off perfectly.
"She could learn faster, do everything better than most people. It was one of the greatest thrills to work with her."
Subsequently, Astaire's hopes of retirement were thwarted and he was restored to his status as a top MGM star.
He'd go on to enjoy a further twenty years of stardom.
Somehow, despite the cast and crew chaos, the absurd age difference between the leading man and his leading lady, the costume malfunctions and the weakness of the storyline, Easter Parade overcame all obstacles to become one of the most successful and best-loved musicals of all time.
Strangely, though, despite a number of attempts over the years, Easter Parade has never ever transitioned into a successful stage show.