​Storm move into KitKing Trophy semis
​Hemel Storm secured their place in the KitKing Trophy semi-finals after a thrilling battle with Milton Keynes Breakers.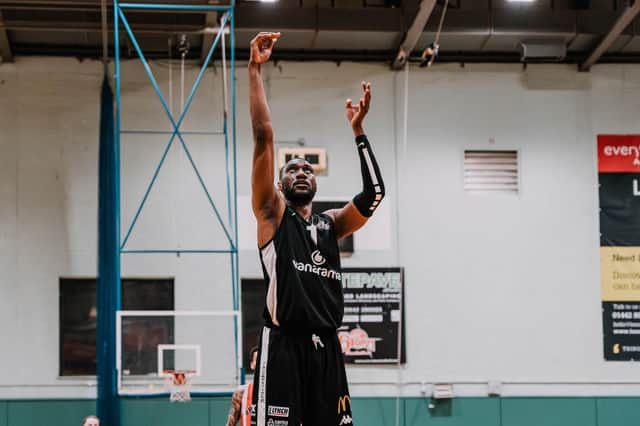 ​It was the repeat fixture of last year's National Cup semi-final as Storm hosted the Breakers in front of a sold out crowd.
Storm were looking to protect their reign as champions whereas Breakers looked to cause an upset to last year's Quadruple winners.
It proved to be a thrilling game, with both teams competing until the final buzzer; Storm managed to come out on top, winning 94-91.
Top scorers: Brayden Inger: 20pts, Hakeem Sylla: 17, Jack Burnell, Tez Allen: 14Player of the Game: Hakeem Sylla: 17pts, 15rebs
Storm now have two away weekends but return to the StormDome on Saturday 21st October when they welcome Worthing Thunder.​​​​​​​​​​​​​​​​​​​​​​​​​​​​​​​​​​​