Hemel escape relegation in final day drama
Hemel Hempstead Town CC first XI avoided relegation on Saturday – but only just.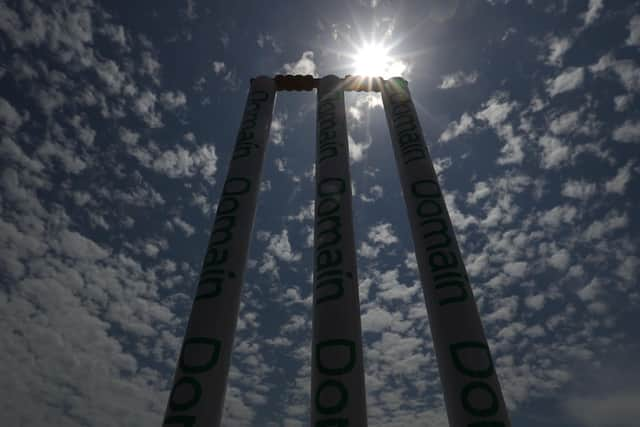 They lost at home to St Albans but did enough to finish three points ahead of second-from Redbourn, who won their game against champions Shenley Village.
Batting first, St Albans made 289-5, meaning only two batting points for Hemel who needed four points in total to avoid having to rely on the other result.
In reply, Brett Penny (67) and Ed Pike (87) put on 173 for the first wicket, the highest first wicket partnership in the league at Heath Park this century, securing the necessary points but not yet victory.
Billy Jones hit 40* from 28 balls, Jack Doodson 23 from 20 and Brad Finch 19 from 13 but Hemel finished on 260-4, their points scored crucial given Redbourn had won.
*Hemel II ended their season with a defeat at Bishop's Stortford II.
Stortford, crowned champions with this win, reduced Hemel to 150 all out with Richard Heywood taking 6 for 30, Freddie Lowe making 53 and Phil Costard 41.
Hemel's Jacob Hodgins took 3 for 46 but Stortford got over the line thanks to brothers Will and Rich Heywood hitting 50* and 24* respectively.
*Hemel III finished fourth in Division 6A after losing out to champions Lutonian II, who it 282-7.
Hemel were bowled out for just 77 in 23 overs although Adam Moulster hit four fours in his 17.
*Hemel VI were relegated after losing to Redbourn III after reducing them to 196-7 with two wickets each for Harry Howard, Rory Fraser and Drew Butler.
Hemel made 100-7 in response.
*Hemel's sixths got ten players together for a friendly with Old Camdenians III.
OCs made 233 all out, Matt Scears with 3-13, and then bowled Hemel out for 78 with Obi Buckley top scoring on 27*.