Dacorum Synchronised Swimming Club take sixth spot in London competition
Hemel Hempstead-based Dacorum Synchronised Swimming Club have impressed in their first appearance at the National Swim England Artistic Swimming Combo Cup 2022 competition at the London Aquatics Centre.
Monday, 11th July 2022, 5:28 pm
Updated
Monday, 11th July 2022, 5:28 pm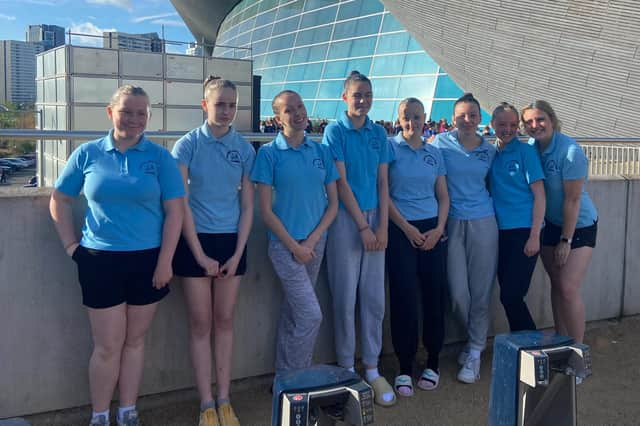 The DSSC squad pictured in London.
DSSC did extremely well, coming sixth in their category – Division One, 13-18 years - out of a total of 14 teams competing. Their team of seven swimmers scored an impressive 53.1333 points.
Coach Emma Chapman said: "The team worked really hard on their routine, which incorporated various challenging elements. It was an amazing experience to compete at the Queen Elizabeth Olympic Park pool and to gain sixth place was outstanding."
The club is run by head coach Lajos Fazekas, who commented: "I am immensely proud of the team, going from strength to strength this year, recently winning silver at the East Regional competition in June. I had every confidence they would do well at the National event.'