Berko swimmers star at Autumn Short Course meet
A young squad of swimmers from Berkhamsted competed in the Autumn Short Course meet in Luton.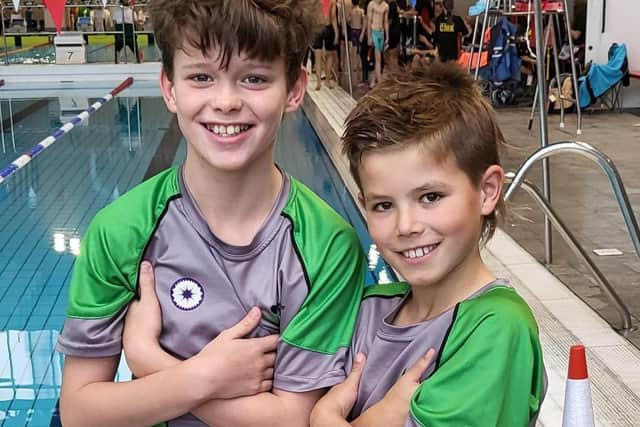 In the first session Tamsin Moren starred, just two seconds off her best in the 100m Breast and one second in the 50m same stroke. The swims, 1:19.66 and 36.39, also netted her two gold medal finishes in the Open Age Group.
Valeria Antonini, Lucy Franklin and Mia Monksmith also took part in the two Breaststroke events. Antonini picked up a brace of Silvers as a 12 year old with a PB in the 50m race, 39.26 whilst Franklin set a new PB in the 100m with 1:36.22. Monksmith was a little off her best in both races.
For the Boys, Ollie Lloyd took on his nemesis stroke, the Backstroke and produced a legal 100m Back for the first time with 1:58.02.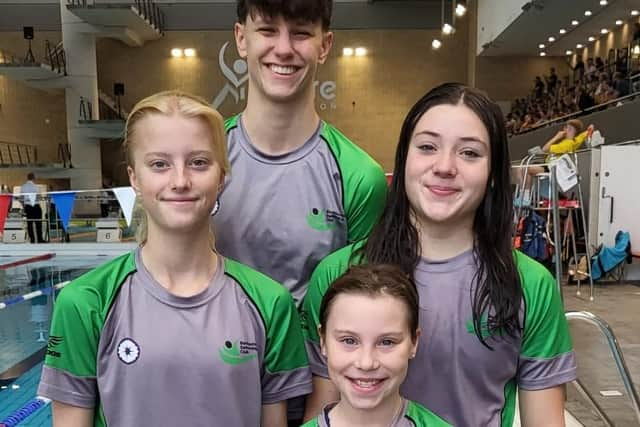 The second session on Day 1 started with an almost four second improvement in the 200 Fly for Rose Llewhellyn clocking 3:32.98.
In the 200m IM Monksmith's 3:28.50 was another three second best time in an Open meet. This was followed by Llewhellyn posting 3:22.82 (8th) and Kate Hopper 2:32.49 (3rd) both some seconds shy of their previous best. Hopper managed third in her heat.
In the Mixed 1500m, both Darcie Cader and Dewi Fordyce were tackling the event for the first time outside of internal club events. Darcie powered home to slice over four minutes from her Club Champs best time. Dewi was nearly a minute and a half faster than his corresponding time despite having to swim with one goggle full of water.
First up for the evening session was the Ladies 200m Free and Ciara McKenna led off for the club with 4:38.00. In moving from slowest seed in her heat to fourth place on the touch, Monksmith knocked over 4 seconds from her best when recording 2:57.91 for Bronze. She was followed by a heat win for Poppy Awdry, also in a 1 second improvement with 2:33.18. Caitie Walters kept the momentum moving with a 2nd in her heat taking 4 seconds from her PB with 2:22.53. Final swimmer in the 200m Free was Kate Hopper.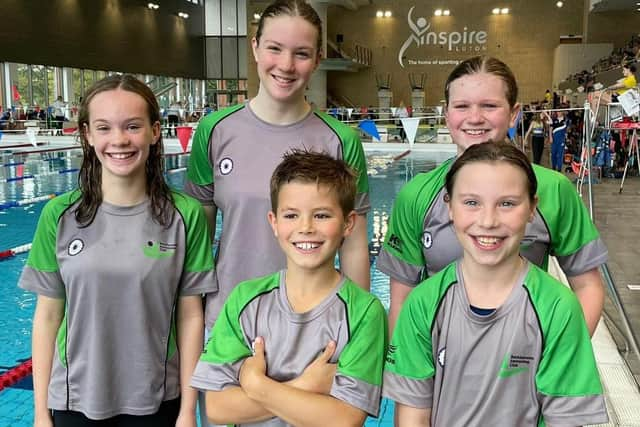 Alex Howard's first race was the 50m Fly and he showed his rising stature by slicing a second off and winning his heat in 34.77 and beating all those in the next, faster heat as well. His eventual placing was sixth. He later backed this up with second in his 100m Free heat and yet another PB with 1:07.68.
Into the Ladies 50 Free and Ciara McKenna was first up with 56.57, followed by PBs for Lily Aston, by over a second, 42.93, Lucy Franklin 36.64 and Mia Monksmith, 34.61. Poppy Awdry and Valeria Antonini went head to head and placed second and third in their heat.
It was Awdry who took club bragging rights with a PB of 30.51 to Antonini's 30.64. Walters concluded her successful day with a heat second place and a PB in 29.62 and with her final swim of the day, Hopper whose 28.58 was probably her best of the day as well.
The Ladies finished day one with their 200m Breast.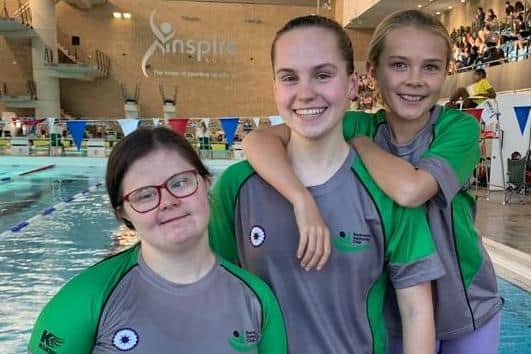 Monksmith started for the club, followed by Franklin and Antonini. She posted 3:49.89 and then Franklin clocked 3:28.25, some two seconds off her best and Antonini completed the day with 3:17.04.
Day two began with Caitie Walters finishing close to her best in the 100m Fly as she touched in 1:15.00, having split 34.43 at 50m, for fifth in the Open category.
Ciara McKenna finished her 100m Back in the heat following Emily Besent's debut at the stroke and distance. Besent finished an excellent second in her heat and was delighted with her 1:36.55 for seventh ten-year-old and fastest Herts swimmer.
After McKenna and Besent had completed their 50m Backstrokes in 42.64 and 1:14.12m for 9th and 14th respectively, Darcie Cader returned for her second distance free, 800m, of the two day meet. She began steadily enough splitting 6:54.86 at half way.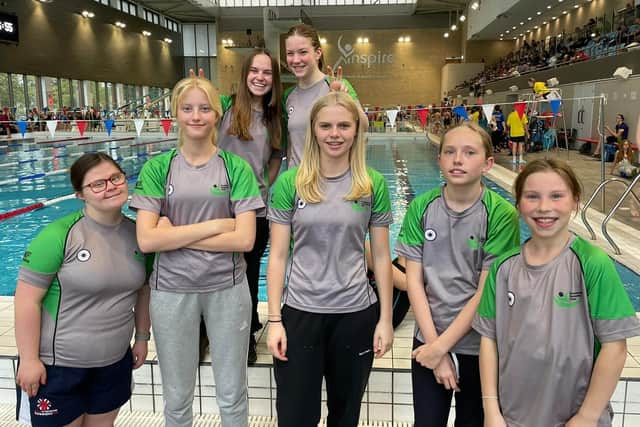 She probably saved a little too much energy managing her second and third fastest 50m splits in the last 100m to finally record an improvement of 83 seconds to go home with the Gold medal in 15:52.70.
The final session saw the Ladies' 50m Fly, Mens' 50m Free Ladies' 100m Free and finished with the Men's 200m Breast.
McKenna recorded 1:20.80, Awdry 36.82, Llewhellyn 36.10, Walters 32.60 (PB) and Hopper 30.02 (PB for Bronze) in the 50m Fly.
Fordyce was in both Men's events placing second in his 50m Free with 37.34 and then finishing the meet with Gold in the 200m Breast in 3:24.91 almost exactly on his PB.
For the Girls in the 100m Free Monksmith joined the earlier Fly swimmers and posted a three second best time in 1:14.75 for fourth a place replicated by Hopper with 1:00.91 in the Open Age, just 0.08 outside her current best time. Walters clocked 1:06.22, Awdry 1:08.75 and Llewhellyn 1:19.51, all fractionally off the best times at the end of a long, tiring weekend of racing.