Possible options for county-wide electric vehicle charging drawn-up by Hertfordshire County Council
Councillors considered how electric vehicle charging could operate across Hertfordshire
Thursday, 17th June 2021, 8:50 am
Updated
Thursday, 17th June 2021, 8:52 am
With government plans to ban the sale of new diesel and petrol cars by 2030, increasing numbers of Hertfordshire motorists will be looking to plug-in their cars rather than filling up the tank.
And at a meeting of the county council's highways and transport cabinet panel on Tuesday, June 15, councillors considered how electric vehicle (EV) charging could operate across the county.
Most residents in Hertfordshire are likely to opt to plug-in their vehicles at home.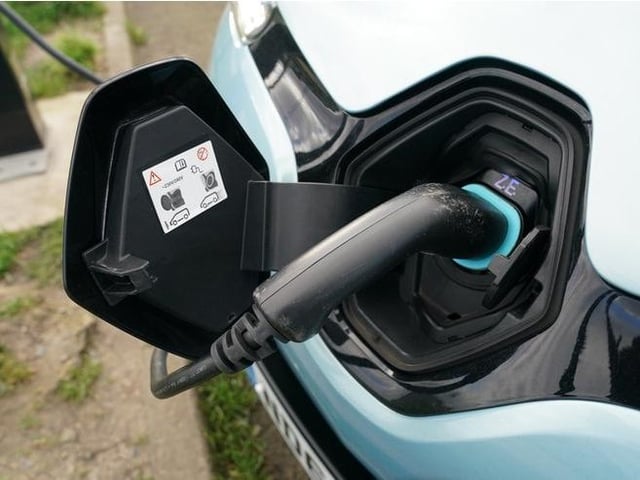 Stock image
But that won't be possible for the almost one-in-four residents in the county who don't have a driveway or a garage.
And among the ambitions backed by the panel was to support those residents to be able to access EV charging facilities in local car parks or charging stations.
The panel also endorsed a proposal to work with district and borough councils to see how they could work together to increase an off-street EV charging network.
And they backed a view that developers should be required 'to meet standards for EV charge provision (passive and active) in all new residential and non-residential developments'.
Those ambitions – or 'position statements' – will be at the heart of a draft 'electric vehicle charging' strategy paper, that will be circulated to district and borough councils and others before further development.
And the panel heard that the county council hoped to then develop a more 'fixed position' by the end of the year.
At the meeting document was presented by the council's head of highways strategy and implementation Rupert Thacker.
He said the document recognised a place for on-street charging, but advocated a move towards 'destination' charging facilities.
He pointed to technological advances, giving electric vehicles longer ranges and faster charging times – meaning a 'charge' that could take up to six hours now take just 15 minutes in future.
And he highlighted 'destination' charging facilities that were already being set-up commercially by supermarkets, retail parks, workplaces and investment companies.
In particular he highlighted a planning application lodged for a large charging station in Stevenage – suggesting that in future fuel companies would move towards forecourt-style 'charging'.
And he suggested on-street charging outside properties without driveways or garages would be a short-term requirement.
Although he stressed that the document also suggests that the council would work, where necessary, to help meet that demand where it might continue to exist in the future.
This preference for 'destination' charging centres was also echoed by executive member for highways and transport Cllr Phil Bibby.
He said: "As people say, you wouldn't put a petrol pump on the road outside someone's house would you? So why put an electric charging station?"
Pointing to the government's 2030 ambition, Liberal Democrat Cllr Stephen Giles-Medhurst questioned how quickly the EV charging infrastructure would be available.
And he said he was concerned that if charging points were to be installed in private – or even municipal – car parks, motorists may have to pay an additional cost to 'park' in order to charge their vehicle.
At the meeting – which was held virtually – Cllr Bibby stressed that the document was designed to stimulate discussion – and not a presentation of firm guidelines.
"This is not a strategy, it is a position statement," he said.
"What it is there to do is to stimulate discussion with the districts so that we all agree going forward.
"We are not putting down any firm guidelines yet – we are basically opening it up for discussion to find out what the best way to tackle it is."