Possible bid for Herts-wide bus franchise could see services, fares and timetables back in community control
Councillors highlight measures needed to improve bus services
Watch more of our videos on Shots! 
and live on Freeview channel 276
Visit Shots! now
HERTFORDSHIRE County Council could submit a bid to government for a county-wide bus franchise – so services, fares and timetables can come back into community control.
That's just one of the measures being considered in a bid to improve bus services in Hertfordshire, catalogued at a meeting of the county council on Tuesday (October 17).
At that meeting councillors agreed that increasing bus usage was 'vital' to protect the environment, support the local economy and reduce road congestion.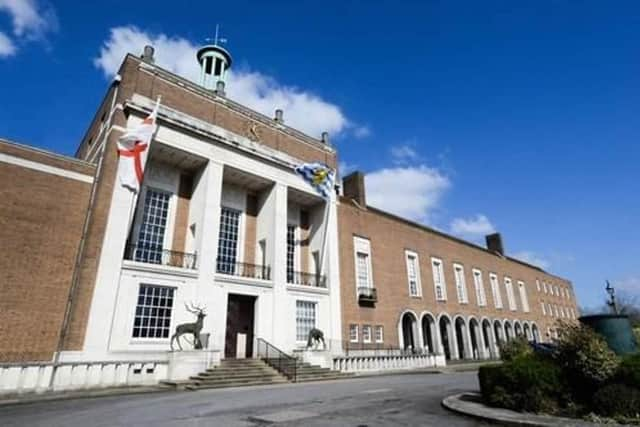 But they said frequent delays and cancellations in the county were a disincentive to use public transport.
And they said the absence or unreliability of bus services could leave residents unable to get to work, hospital appointments, schools, colleges or to social activities.
A successful bid to government for a county-wide bus franchise would give the authority more control over bus operations.
And crucially they would have the power to determine the bus routes that operators would bid to run – rather than commercial operators being able to drop routes that were not profitable.
A feasibility study is already being worked on by officers at the county council. And it is just one of the measures catalogued as necessary or planned in a motion that was unanimously backed by the full council.
In addition the motion pointed to the need for a county wide bus user survey to understand the services that residents want and need.
It points to the need to lobby government to lift the legal ban on municipal bus ownership – so communities can establish their own municipal bus network.
And – subject to a satisfactory business case – it points to a plan to submit a bid for the roll-out of a zero-emission bus network in Hertfordshire.
It also includes a commitment to work with operators to address the shortage of bus drivers and to improve real-time online data available to passengers about timetables, changes and cancellations.
At the meeting Labour county councillor Baroness Sharon Taylor – who proposed the motion – highlighted the considerable difficulties being caused by unreliable, infrequent or non-existent services.
She pointed to a 56 per cent reduction in bus mileage in the county since 2017 – although this figure was disputed and a Conservative amendment to the motion changed this to a 39 per cent drop since 2016.
And she suggested that passenger number would increase if the service was improved.
"Buses provide over two-thirds of public transport journeys in this country," said Baroness Taylor, who is the Shadow spokesperson for Transport in the House of Lords.
"And there is clear evidence to show that passenger numbers grow where services are of sufficient frequency and reliability to mean that passengers can turn up and go without consulting a timetable.
"This is common practice in London, but very unusual outside the capital – where sometimes the fact that a half-hourly bus has turned up at all can mean that it is subject to comments on social media."
And she later added: "The private sector have had over four decades to deliver the level of bus service we need to persuade people out of their cars.
"And surely we can't just carry on with a vague expectation that eventually that will happen."
Executive member for highways and transport Cllr Phil Bibby accepted that 'bus mileage' had been steadily decreasing across the country – with operators struggling to sustain non commercial routes.
He said a key part of the council's strategy was to increase passenger numbers, that had dropped due to lack of public confidence following covid and more working from home.
And he said they were already driving forward with measures that included supporting advertising campaigns for driver vacancies, the expansion of real-time bus information and bus priority measures that were being discussed with district and borough council;s.
"We know how many of our residents rely on an efficient and prompt bus service and how important this is to our sustainability goals," he said.
"So this is why HCC has risen to the nationwide challenge of working with all stakeholders to make Hertfordshire's bus operations fit for purpose."
Liberal Democrat Cllr Stephen Giles-Medhurst said that what was needed was a reliable and frequent bus services – suggesting they were a 'lifeline' for many residents across the country, in rural areas and even in some urban areas.
He welcomed local innovation such as 'demand responsive transport' that was filling the gaps left by the decline of the commercial bus network.
He pointed to the need – 'when the time was appropriate' – to submit for 'some form of franchise system'.
And he said there was a need to provide sustainable transport, in the form it is needed and on the routes that were needed.
During the debate Conservative leader of the council Cllr Richard Roberts also highlighted the idea of a county wide bus franchise.
"I think franchising a bus service would be welcome in Hertfordshire," he said.
"And that is one of the opportunities that might arise through devolution. And I think we would welcome that – and welcome that opportunity to work with the bus companies in a much more coordinated way."