Herts Council sees sharp rise in insurance claims against highways after winter weather
"The winter was so cold, so wet, that it really damaged our road infrastructure"
Watch more of our videos on Shots! 
and live on Freeview channel 276
Visit Shots! now
THE county council is facing a sharp increase in insurance claims from motorists, who say their vehicles have been damaged on Hertfordshire roads.
According to the latest data, in the six months between November 2022 and April 2023 there were 1,541 claims made against the county council by motorists.
And that compares to just 371 claims in the same period in the previous year (November 2021 and April 2022).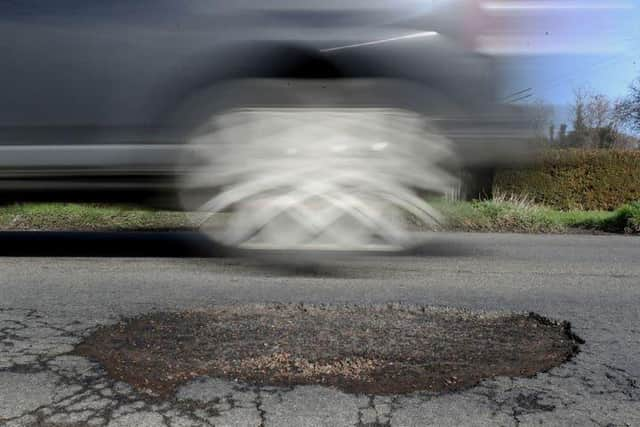 The sharp increase was revealed at a meeting of the full council on Tuesday (May 23), in response to a written question put by Liberal Democrat Cllr Sara Bedford.
In a written response, executive member for highways and transport Cllr Phil Bibby pointed to the impact of adverse weather over the winter – including snow and ice before Christmas, low overnight temperatures and a 'very wet' March.
"As snow, ice and high volumes of water will have damaged the road surface we anticipated an increase in potholes and doubled the number of gangs working on the pothole repairs," he said.
And at the meeting he suggested that not all of the lodged claims would be valid.
"Potholes," he said. "People claim, yes, for damage to their cars – it doesn't mean to say there is a valid claim.
"Because if we maintain our highways in accordance with our defect management approach and asset management strategy we are doing what we can to keep the residents safe and traffic moving.
"This winter had a real extreme effect on our highways network. And Hertfordshire were not alone – it was a national problem.
"The winter was so cold, so wet, that it really damaged our road infrastructure.
"Going into that situation of course our roads are some of the best in England.
Cllr Bibby said contractors Ringway had doubled the size of their crews to deal with those potholes that posed a safety issue.
But he accepted other 'delaminations' – where parts of raid have worn away – and other potholes had not been dealt with 'as quickly as we would like'.
And he said an additional £3.9m awarded from the government would double the council's spending on potholes this year
Meanwhile Labour Cllr Michelle Vince highlighted the 50mm depth that a pothole needed to measure in order to qualify for repair.
And she asked whether that figure should be reduced and the approach to road repairs changed.
She said: "Many roads are now a network of potholes cracks divots and repairs.
"Would it not be more cost effective to repair areas of roads instead of individual potholes?
Cllr Bibby reminded councillors that the asset management strategy – which defines what should be repaired and on what timescale – was designed in 'the age of austerity'.
He said at that point the budget had been cut by more than 40 per cent – and they had to design a service that would provide a 'safe and operational network'.
He said it was important to fix the urgent things quickly to keep roads safe – and programme the more minor repairs.
And referencing the depth of potholes that triggered a response he said 50mm was a 'prudent level' – bearing in mind budget restraints.
"I do sympathise with people who fall foul of other defects on the roads," he added.
"And if we had the budget we would fix them overnight. We would close all the network and fix them overnight. Unfortunately that is not so possible."