Fears new legislation will 'weaken' Herts Council powers roads and utility companies
Council powers to have roads reinstated by utilities weakened councillor fears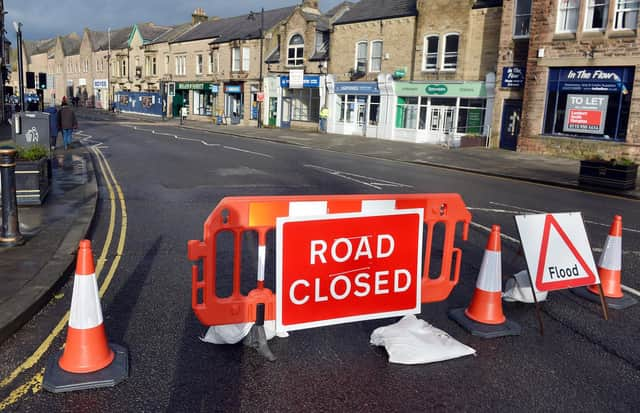 LEADING councillor Phil Bibby has called on the government to get tougher on utility companies, amid fears new legislation will 'weaken' council powers.
Currently utility companies have a legal right to place their drains, pipes or cables within the highway, including footpaths.
But the county council can then make certain charges if roads or footways are not reinstated afterwards.
That charge currently stands at £47.50. And it can be levied for every 17 days that a defect remains – incentivising companies to make repairs quickly.
Last year (2022/23) the council levied 4940 charges against utility companies for 'reinstatement defects' – equivalent to £234,650.
However under new legislation, they would be limited to just two charges of £120 per defect – essentially imposing a cap per defect of £240.
Executive member for highways and transport Cllr Phil Bibby stresses that defects can remain in place for several months.
And he says the 'watering down' of how charges are levied will make it harder to hold utility companies to account 'for poor quality work'.
Now he has written to Roads Minister Richard Holden MP, to highlight his concerns.
In that letter he says the changes to the legislation 'do not go far enough' and will reduce the council's ability to manage and maintain the public highway.
"With the charges being capped at two cycles, Statutory Undertakers will no longer be liable for further financial penalties for long term defects," he says.
"In our experience, it is not uncommon to have defects that remain in place for several months and, without being able to levy further penalties, there is little incentive for Statutory Undertakers to complete such works in a timely manner."
in the letter Cllr Bibby acknowledges that the intention of the change is to have 'escalated discussions at an earlier stage'.
But he suggests this will be 'a time consuming process' that will change 'a straightforward penalty process into an inefficient discursive approach'.
"We all want to see highway defects repaired more quickly, and this change introduces delay and weakens our powers," he said.
In response a spokesperson for the Department for Transport suggested the new 'street works regime' will lead to safer and less congested journeys.
And it is understood that existing legislation does already allow for local authorities to repair a defect itself – and then recover the cost from the utility company.
"Our new street works regime is a victory for all road users, with motorists and cyclists able to enjoy smoother, safer, and less congested journeys," said a spokesperson for the Department for Transport.
"It includes updated inspection regulations to ensure fewer potholes forming from poor utility repairs.
"Local authorities have the power to inspect street works and can charge utility companies for follow-up inspections."
Meanwhile in his letter to the minister Cllr Bibby also suggests that the value of the fixed penalty notices and the charging framework are reviewed.
"With the cost of delivering a highway service under significant pressure and with inflationary challenges, updating charges and penalties is long overdue," he says.
The Local Democracy Reporting Service understands that the Department for Transport is already considering a review of charges and penalties for utility companies that do not comply with a range of street works requirements.
Data reported to the latest meeting of the county council's highways and transport cabinet panel highlights the fines and charges levied against utility companies – referred to as 'statutory undertakers' – in 2022/23.
It includes 4199 fixed penalty notices issued for working without a permit, breach of permit conditions or other offences – totalling £401,700.
And it refers to £358,650 of charges made for the 7173 'sample' inspections carried out by council officers.