What does Hemel and Trings' dog breeds of choice say about their owners' politics?
Hemel and Tring is currently true blue in its support for the Conservative Party, but a new guide has revealed that voters' choice of dog could actually have a bearing on their politics...
Watch more of our videos on Shots! 
and live on Freeview channel 276
Visit Shots! now
As the party conference season gets into full swing, many politicians will be chasing sticks and playing a political game of fetch in the hope of catching your vote.
The UK is a nation of dog lovers, and while politics can get us riled up, there is no better tonic than the loyalty of a furry friend, and with more dogs than ever currently living in the nation's homes, what does our choice of dog say about our political beliefs?
Silicon Valley-founded dog community app The DogHood launched in the UK this month. You can join Doghood for free in the Apple App Store HERE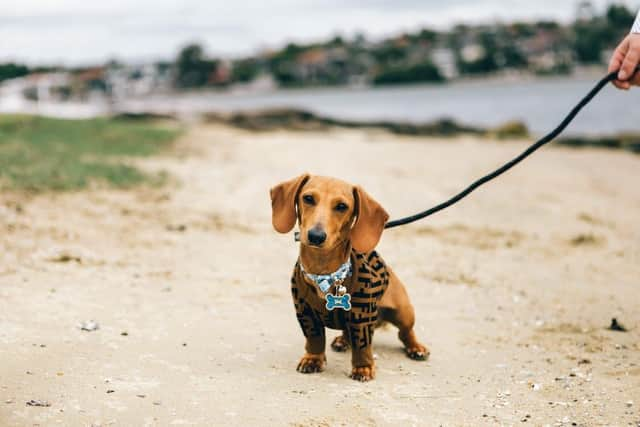 The doggy social media app, which is popular in the States, links like-minded pet parents with others in their local communities. And just like a political party, dog owners have a range of different values and beliefs, which are frequently debated on the app, which is available in the Apple App Store.
And this week The DogHood, in collaboration with canine expert and host of The A Dog's Life Podcast Anna Webb, revealed a fun list of dogs that you are most likely to own based on your political persuasion.
Anna said: "From the loyal and traditional values of the Labrador, to the drive and spark of the bull terrier, there is a reason that we pick the dogs that we do, and that reason could even be your politics.
"The Doghood is all about creating communities, and values and beliefs are all part of that. It will be interesting to see as the app grows in the UK whether the political chatter of users reflects the temperaments of their pets."
Labrador - A traditional choice of dog, the loyal Labrador is easy to train, and loves human companionship. Highly sociable these dogs don't mind being the life and soul of the party, even if it's not party time. Their exuberant nature can get them into trouble, particularly during tricky times. But, here is a dog that will be a friend for life, as long as you keep them in check and train them properly.
Corgi - Favoured by the late Queen, the Corgi is a regal and traditional choice of pet. With their short legs and smiling faces the sweet dogs are intelligent, obedient, fun and outgoing. When trained properly the pups make loving pets, however don't let their cute faces fool you, they do love the sound of their own voice with barking most certainly a feature of life with a corgi.
Collie - The collie is a working dog, and is loyal to a fault. Incredibly driven here is a dog with bags of energy, who has the potential to wear you out with their wanderlust.With collies it is very important that they socialise with other dogs, otherwise they can grow up to be shy or aggressive, which would never do. The collie is traditional and hardworking, and if you have a flock of sheep to round up this is the dog for you.
English Bull Terrier - Sweet yet rowdy English bull terriers are full of fire and determination, and have high energy levels. These dogs love people, but can be a bit over excited at first jumping up and licking faces, they can also love digging big holes.This happy dog can sometimes be misunderstood, and really does love everyone, a great choice for sociable people who have plenty of time to spend with their pet.
Parson Russell Terrier - The sweet Parson Russell is alert and good natured, and only wants the best for you. However, watch out for that powerful chase instinct, these pups are easily distracted. The good news is, border terriers are easy to train, so are perfect for a coalition with other dogs in your home.
Dachshund - The adorable sausage dog tends to weigh under five kilograms, but don't underestimate this dog, favoured in more affluent areas such as the Home Counties and London. The pampered pooch loves nothing more than a day of running and barking, sometimes they may even bark at nothing at all. Originally bred for hunting, the dogs are cute but feisty, and may just give you a surprise or two.
Chihuahua - The cute chihuahua can often be seen being carried along in a handbag or treated like a baby. But don't be fooled. These pups are feisty guard dogs, and once they have decided on their stance there is no changing their minds.These dogs are fiercely loyal to a fault, but that does often mean that they can make a misstep and are slow to change with the times.
Bulldog - A symbol of Great Britain, the bulldog looks every inch the resolute and courageous creature that the breed standard requires.With a dignified demeanour and stocky build, the dog brings to mind the great Winston Churchill, a vision of stoicism.However, don't be fooled because the bulldog is no guard dog, this passive breed is very hard to provoke, making it a great family pet.