Herts Council's most senior staff to get 3.88% pay increase with lower paid also getting nearly £2k more
Increases for the majority of the county council's 8000 staff are determined nationally, through the National Joint Council (NJC)
Watch more of our videos on Shots! 
and live on Freeview channel 276
Visit Shots! now
SENIOR staff at Hertfordshire County Council are to receive a 3.88 per cent pay increase – with lower paid staff set to get an increase of £1,925.
Increases for the majority of the county council's 8000 staff are determined nationally, through the National Joint Council (NJC).
But for heads of service, directors, executive directors and the chief executive, salaries are determined by the council's employment committee.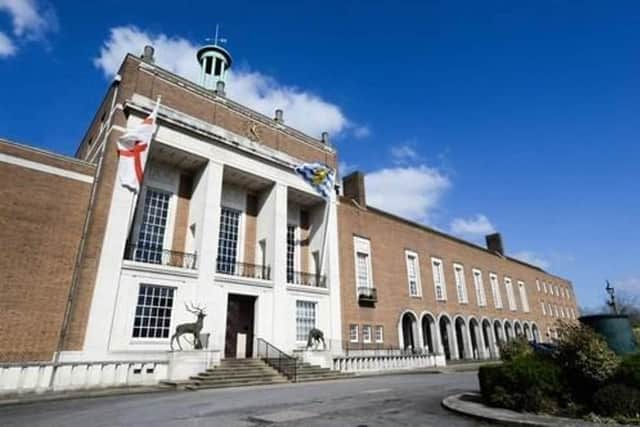 On Thursday (November 2) the five-strong employment committee met to determine whether to increase the salaries of the council's most senior staff by a fixed sum of £1925 or by 3.88 per cent.
Last year (2022/23) all council staff – including the most senior – were awarded a fixed increase of £1925.
But at the meeting, on Thursday, they opted to increase the salaries of the council's most senior staff – numbering about 200 – for 2023/24 by 3.88 per cent.
For an executive director at the top of the council's pay scale – with a salary in excess of £180,000 – that could be equivalent to a pay rise of around £7,000.
At the meeting, Liberal Democrat Cllr Sally Symingon and Labour Cllr Nigel Bell suggested the council opt for the fixed sum of £1925 for the senior roles.
That would – depending on role and salary – be have been equivalent to a pay increase of between one and three per cent.
Cllr Symington said that imposing a fixed increase would then be consistent across the whole organisation.
And she said it would benefit people who were the lowest paid to the greatest extent.
But leader of the council Conservative Cllr Richard Roberts suggested that that approach – which the council took last year – may be setting the council up for trouble.
At the meeting, councillors were told that Essex County Council had already awarded a four per cent salary increase for senior roles – and Norfolk County Council had agreed 3.88 per cent.
And comparative salaries from neighbouring authorities were also highlighted.
Cllr Roberts stressed that the senior team was no more or less important than anybody else – and that pay was not always the main driver in people opting to work for Hertfordshire County Council.
But he suggested that there was a risk that salaries were falling behind – and he suggested that the 3.88 per cent option seemed to be in line with other authorities.
"I think we could get ourselves really into quite some serious trouble if our senior team starts to feel undervalued," he said.
Cllr Roberts highlighted the value of the contribution being made by the senior cohort – working additional hours in 'relatively difficult times'.
And he said: "Last year there was a £1925 across the board, If we did this again this year we would be setting ourselves up for trouble next year in terms of determining for a pay review across all of our staff."
The 3.88 per cent option was agreed by the Conservative majority of the committee – and will be back-dated to April 1.
The two options presented to the committee were reported to reflect offers made by the NJC to other members of staff.
It was reported that council staff – levels two to level 13, pay point one – were to receive the £1,925 increase set through the NJC.
That, it was said, would be equivalent to an increase of between 3.88 per cent and 9.42 per cent for those staff, depending on their salary level.
Meanwhile, it was reported that staff on level 13 and 14 – whose salaries are still set by the NJC – were to accept an increase of 3.88 per cent.