Here's how many council employees in Dacorum took home six-figure pay packages last year
Dacorum Borough Council has details of the salaries of all senior officers currently in post on their website
Friday, 9th April 2021, 9:29 am
Updated
Friday, 9th April 2021, 9:32 am
This includes salary, benefits, expenses, bonuses, any stated election duty fees, redundancy payments and employer's pension contributions.
The Town Hall Rich List 2021, published on Wednesday, sets out details of the top earners in local authorities all over England.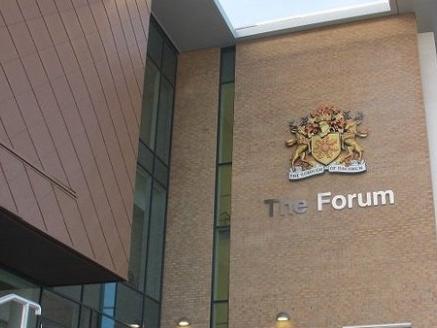 Daocurm Borough Council
It shows the chief executive of Dacorum Borough Council earning a basic salary of £142,723, which inflates to £168,239 a year after his pension contribution.
The corporate director of finance and operations at the council earns £108,898 (£128,194 with pension) and the corporate director of housing and regeneration earns £108,897 (£128,192 with pension).
The final council employee who earns over £100,000 is the assistant director of planning, development and regeneration who earns £80,273, which rises to £101,296 with other fees and a pension contribution.
Meanwhile the average salary for a hard-working NHS nurse in the UK is £33,384, according to the Royal College of Nursing. A vital primary school teacher earns an average of £34,500 a year.
Taxpayers' Alliance campaigners say it is unfair that council officers are paid so much when the public are facing rising council tax bills. They are calling on local authorities to stop council tax rises and cut down on wasteful spending by scrapping pet projects and pay rises for council executives.
A Taxpayers' Alliance spokesman said: "Residents are facing squeezed household budgets during the current coronavirus crisis, with council tax charges going up across the country from April 6. This is in spite of deep public opposition to and the widespread belief that senior salaries should be frozen or cut."
"Council tax is particularly disliked. The public are deeply hostile to council tax rises – and this is felt particularly amongst working class audiences."
This year, Dacorum Borough Council has raised their share of council tax by £5 per year for a band D property, which equates to a 2.42 per cent increase.
A Dacorum Borough Council spokesman said: "Councils are large, complex organisations with sizable budgets and responsibility for a wide range of statutory duties and responsibilities that make a huge difference to people's lives.
"It is important that the right people with the right skills and experience are retained to deliver this important work.
"Senior pay is decided by democratically elected councillors in an open and transparent way. We are committed to being transparent about how we spend money.
"This includes providing details of the size and shape of the services we provide and senior public servants' salaries. Details of the salaries of all senior officers currently in post are provided on our website.
"We collect Council Tax on behalf of Dacorum Borough Council, Hertfordshire County Council, the Police and Crime Commissioner for Hertfordshire (PCC) and the parish and town councils.
"Council Tax rises are set individually by each of these organisations. An approximate breakdown of Council Tax for next year is that 78 per cent of the bill is made up by the Hertfordshire County Council charge, with the Dacorum Borough Council and PCC elements comprising only around 11 per cent each of the total bill.
"This year, we have raised our share of Council Tax by £5 per year for a band D property, which equates to a 2.42 per cent increase, and is less than 10 pence per week.
"We are committed to providing a high standard of service to our residents, despite continued reductions in funding and changes to the way we deliver some of our services due to the Covid-19 pandemic.
"To allow us to maintain our services at this level, the amount of Council Tax we charge will be increasing this year.
"For full details of all the services funded by our share of the Council Tax and support available, please visit our website www.dacorum.gov.uk/council-tax."