Estimate of Herts Council overspend now reduced by £3.4m to £13m
But the 'serious' overspend still exceeds the contingency
Watch more of our videos on Shots! 
and live on Freeview channel 276
Visit Shots! now
THE county council's projected overspend for 2023/24 has been reduced to £13m, councillors have been told.
Estimates – based on the first three months of the financial year – had suggested that the county council was heading for a £16.4m overspend by the end of March (2024).
And emergency measures – including a freeze on recruitment for all but essential roles – have already been brought in, in a bid to cut costs.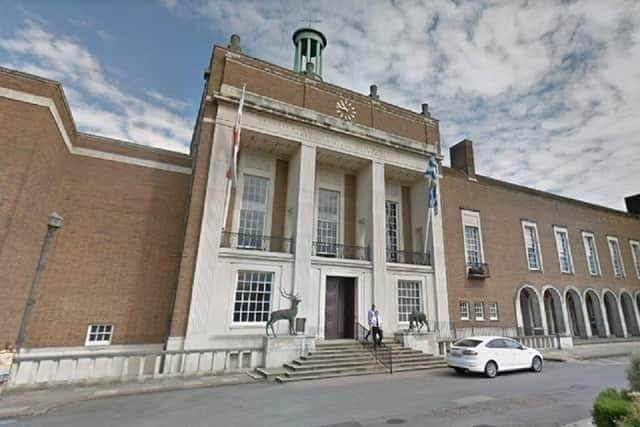 On Monday (October 9) executive member for resources and performance Cllr Bob Deering said that figure had now been reduced by £3.4m – to £13m.
But at a meeting of the cabinet he said the situation remained 'serious', because that was still in excess of the council's £10m contingency.
Stressing that the projected overspend was in the context of an overall budget that was in excess of £1billion, he said: "The position is that, as of Q1, we are projecting – or were projecting – an overspend for this current year of £16.4m.
"I might say that that has since reduced to about £13m – but it is serious because our contingency is £10m. So obviously the projected overspending exceeds the contingency.
"It's right to say that this is in the context of our total revenue budget of just over £1bn – so that's important context. But nevertheless this is serious."
Cllr Deering said all larger authorities were 'under pressure' – but that Hertfordshire always rose to the challenge.
And he stressed that as part of the 'recruitment prioritisation programme' the council was continuing to recruit to essential roles.
"Currently the most immediate steps we are taking to deal with the projected overspend is that we are introducing a recruitment prioritisation programme," he said.
"I should be at pains to say that is not a freeze, it is – as the expression suggests – a prioritisation programme.
"So in so far as we have posts to fill which are essential for the provision of our services or essential for us to meet our statutory obligations we will be recruiting to those posts.
"But if we are able to identify posts that are not crucial in that sense then as a prioritisation we will not currently be recruiting to those posts.
"That will lead to an immediate financial benefit for the council – then we will have to see how that unfolds – but certainly that will be a great contribution to our current situation."
At the meeting it was reported to councillors that the bulk of the additional spend is within children's services – which has predicted a £12.9m overspend by the end of the 23/24 financial year.
School transport for children with special educational needs and disabilities (SEND) and accommodation for some children in care are among the increasing financial demands facing the council.
And all council departments are now being asked to identify possible 'underspends' and efficiencies.
At the meeting leader of the county council Cllr Richard Roberts stressed the need to balance the council's budget by the end of the financial year.
And he said it was 'absolutely vital' that they had taken action to 'prioritise' recruitment.
"Fundamentally we need to get our budget back in order – back under control, so that as we address our budget cycle for next year we are in good shape to do so," he said.
"But nobody in this organisation is under any illusion that we are challenged, probably as much as we have ever been, in order to fulfil that requirement to deliver a balanced budget next February – and of course to deliver this budget by the year end."
MEANWHILE the meeting of the cabinet also backed a decision to invest an additional £1.15m in the expansion of Watling View Special School, in St Albans.
Work began at the school last summer (2022), with £206k of internal changes so that an additional eight pupils could start there in the autumn.
And this summer the second phase of the works included the demolition of two existing buildings – with the construction of a replacement hydrotherapy pool, sensory and teaching rooms.
But in July (2023) the county council was told that the cost of the scheme had increased from the £1.06m estimate in April 2022 to £2.217m.
Work continued at the site, after senior councillors and council officers agreed the revised budget. And on Monday (October 9) it was formally agreed by the meeting of the cabinet.