Annual report showcasing work of Herts County Council endorsed by councillors
"It's our way of telling the residents what we're doing for them"
Watch more of our videos on Shots! 
and live on Freeview channel 276
Visit Shots! now
AN annual report – showcasing the work of the county council in 2022/23 – has been endorsed by councillors.
Council officers say that the 40-page report is designed to demonstrate how the county council is delivering against its priorities for a 'cleaner, greener and healthier' Hertfordshire.
There is no longer a statutory obligation on the county council to produce an annual report.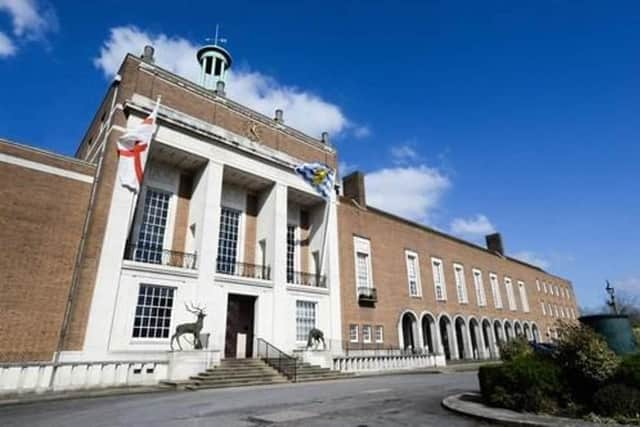 But on Monday (October 9) a meeting of the council's cabinet backed the publication.
A small number of print copies – at a cost of less than £2,000 – will be made available. But the report will mostly be distributed and accessible online.
Presenting the report to the cabinet, executive member for resources and performance Cllr Bob Deering said it would highlight the 'very broad range of services' provided by the council.
"It's our way of telling the residents of Hertfordshire what we are doing for them," he said.
"And it shows that despite the financial pressures that we are under, we are doing some very good stuff indeed for the residents of our great county."
The report shows how the council uses £1bn a year operational budget to provide services for residents.
It focusses around the council's 'cleaner. greener and healthier' vision – and it uses a number of case studies to highlights its successes.
Executive ember for adult care, health and wellbeing Cllr Tony Kingsbury highlighted the £420m spent annually on adult care, as well as the roll-out of assistive technology, which is designed to help residents to maintain their independence at home for longer.
Cllr Eric Buckmaster, executive member for the environment, said the report was a good illustration of the council's ambitions and actions.
And he highlighted initiatives that included an ongoing campaign to reduce food waste and investment in recycling centres, as well as the ambition to plant 1.8m trees and hedgerow by 2030.
Deputy council leader and executive member for children, young people and families Cllr Fiona Thomson said the report was 'incredibly helpful' for residents to understand the scale of services provided by the county council.
But she stressed that the work of the county council was ongoing.
"The report clearly shows what we have done, but I think it's important to remember we haven't just stopped," she told the cabinet.
"We are continue and we are continuing to support residents as they continue to be impacted by cost of living and other factors."
The annual report includes a foreword by county council chief executive Owen Mapley and leader of the council Cllr Richard Roberts, which highlights the council's ambitions and the pressures it faces.
"This year has been one like never before," says the foreword.
"We have been striving for innovation and improvement during testing times, all while continuing to commit ourselves to our communities and deliver excellent and more efficient services.
"We're confident that we are taking strides towards our ambitious vision.
"Despite the severe pressures we have faced, we are immensely proud that we are still achieved great things in the past year, including delivering impressive results across our four strategic priorities, and our overall vision for a cleaner, greener, healthier Hertfordshire."