Young photographers snap up awards in Berkhamsted Rotary's photography competition
The winners and highly commended entries have been forwarded to a Herts/Beds/Bucks District competition
Thursday, 4th March 2021, 3:23 pm
Berkhamsted Rotary has announced the results of its new free-to-enter Young Photographer Competition for young people aged seven to 17 who live in Dacorum.
Prizes of £100 and engraved plates are awarded to the Winners of the club event in 2021.
Winners and Highly Commended entries in the three age categories (seven to 10, 11 to 13, 14 to 17) have been forwarded to a Herts/Beds Bucks District competition and if successful, will go to the Rotary National final.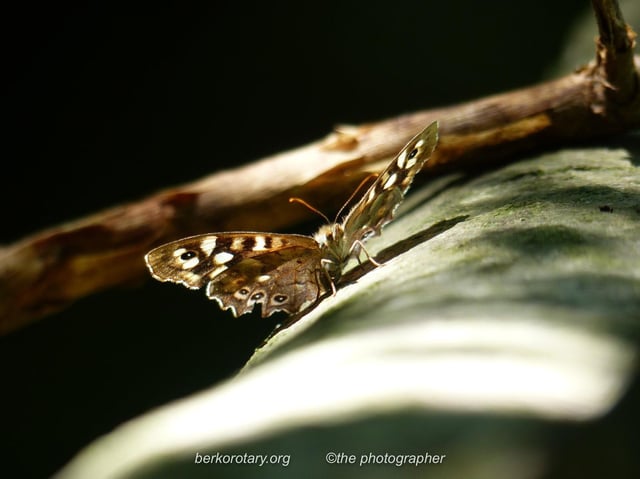 'Butterfly' by Iona Munro. Winner, Senior (14-17) Category (C) Berkhamsted Rotary
A staggering 250 photographs were submitted to this first Dacorum edition of The National Rotary Youth Photography Competition run by Berkhamsted Rotary Club.
The theme was 'Wild Nature', and the judges were looking for just that: images which portray the character, energy, beauty and fascination of the natural world.
The entries were digital, so a clever camera was not needed; mobile phones and tablets worked too.
The judges were really impressed with the range and quality of images.
'Storm' by Anna Pryke. Winner, Junior (7-10) Category (C) Berkhamsted Rotary
Head Judge Dr Vanessa Champion was 'struck by so many interesting and different perspectives captured by the youngest category of photographers'.
She said: "The images submitted in the intermediate category show maturity, starting to push boundaries of what they can do with the camera.
"There is a clear connection between nature and the photographer. In the senior age group, there are more considered observations resulting in nicely balanced images and sensitive captures."
Next year's competition will be launched in September 2021 and the club is hoping to build on this great start. The winning pictures and all the details are displayed at www.berkorotary.org.
'Owl' by Tamsin Hall. Winner, Intermediate (11-13) Category (C) Berkhamsted Rotary