Welcome back to Hemel's iconic Sausage and Cider Festival
A date for your diary – Saturday July 1 when Gadebridge Park will host this popular event, complete with live entertainment, multiple food vendors and numerous bars.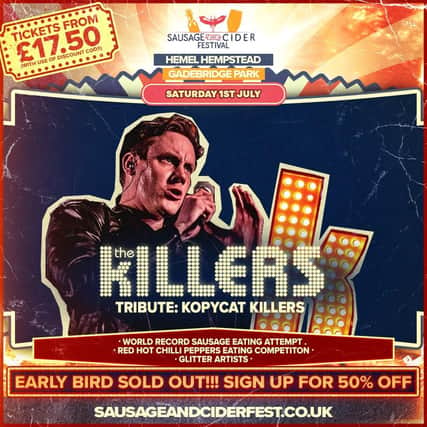 You'll be able to sample a variety of unique flavours of cider, including rhubarb, Cherry Bakewell, chocolate and pineapple – 25 in all.
And there will be more than 12 types of sausages to tempt you, plus an invitation to take part in on-stage speed-eating sausage and chilli competitions.
In addition, a line-up of top tribute bands – Kppycat Killers; Scam Fender; Parklife – the sound of Britpop; a Robbie Williams tribute and also a Queens Greatest Hits tribute.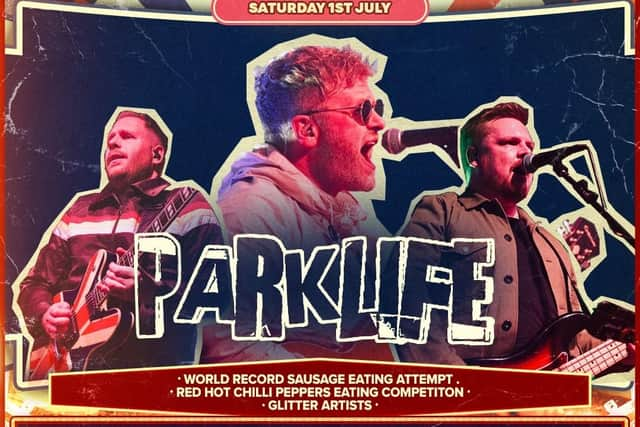 Festival spokesperson Lee Fudge said: "It's an outdoors feel-good event with great music, a huge variety of cider flavours and independent food operators."
What to expect from Cider and Sausages at the festival
We pride ourselves on working with some of the UK's independent and best cider makers. Our events offer a wide range of unique flavours* of craft ciders such as rum, chocolate, pineapple, mix berry. We also offer traditional apple and pear flavours with up to 8% ABV *subject to availability. At both our indoor and outdoor events we will have an amazing array of sausage flavours from our vendors on site. These could be extremely hot and spicy down to leak and potato flavour. At each event these may differ so keep an eye out on our social media for updates!