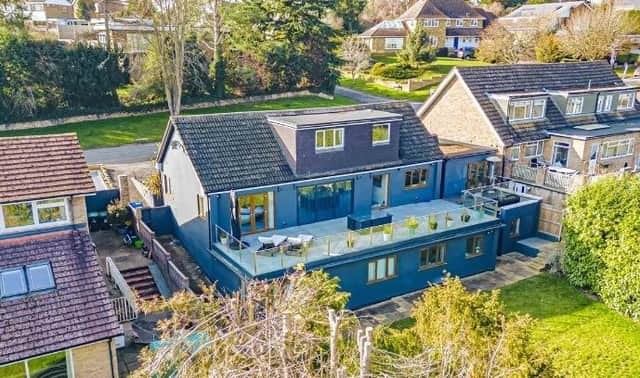 Pictures: Modern five-bedroom Hemel home valued at £1.6m with balcony views
View its modern layout via our below photo gallery
Published 18th May 2023, 10:35 GMT
Updated 18th May 2023, 10:54 GMT
A five-bedroom property in Hemel Hempstead has gone on the market for £1,600,000.
It boasts a modern layout and has highly-sought after views from its spacious balcony.
Located in Silverthorn Drive it is within half a mile of two schools. As well as the five bedrooms the home has three bathrooms and reception rooms.
Other features include a modern underfloor heating system, a contemporary open plan kitchen, luxury bathing facilities and a large gym.
Castles states that viewers are often blown away by the sheer scale of the first floor bedroom which contains a walk-in dressing room.
Take a virtual tour of the property by clicking through the below photo gallery: