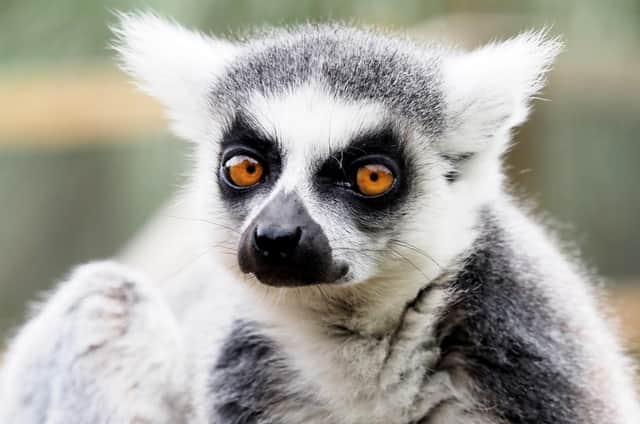 In pictures: Whipsnade Zoo's animals step onto the scales for the annual weigh-in
It helps zookeepers and vets keep track of the health and wellbeing of the 10,000 animals at the UK's largest zoo
All creatures great and small were having their vital statistics recorded at Whipsnade Zoo today.
The annual weigh-in is a vital part of the care of the 10,000 animals at the zoo – helping make sure zookeepers and veterinarians keep track of their health and wellbeing.
European brown bears Minnie, Mana and Naya were taking part for the first time since their arrival at the zoo in April, along with four-month-old endangered Przewalski's foal Luujin.
Six-year-old hippo Hodor stepped onto an industrial-sized set of scales, while the conservation zoo's smallest inhabitants, including critically endangered desertas wolf spiders, needed extra sensitive equipment to weigh them accurately.
All the animals' weights and measurements are recorded in a shared database called the Zoological Information Management System (ZIMS), which helps zookeepers around the world compare important information on thousands of threatened species.
Head of zoological operations, Matthew Webb, said: "All of the animals at Whipsnade Zoo are weighed and measured regularly, but the annual weigh-in is an opportunity to review the information we've recorded, and ensure it is up-to-date and accurate.
"With so many animals with different personalities, zookeepers have to come up with creative tactics to entice them onto the scales; from luring 1150kg rhinos onto scales in exchange for their favourite veggies, to encouraging our ring-tailed lemurs to bounce onto them for a delicious slice of sweet potato."
As well as a key gauge of the animals' wellbeing, keepers can use the regular weight checks and waist measurements to identify pregnant animals; important information for their care, as well as for their species, as many are threatened in the wild and part of vital collaborative conservation breeding programmes.
The largest zoo in the UK, Whipsnade Zoo, near Dunstable, is home to over 10,000 amazing animals, including a herd of Asian elephants. Protecting threatened species through conservation, Whipsnade also contributes to the reintroduction of extinct-in-the-wild species, such as the Przewalski's horse. Every ticket to the conservation zoo supports ZSL's global science and conservation work.