How 'Welding for Dummies' turned Dagnall man's lockdown project into a thriving business
Sophie's Shoes makes keepsakes out of recycled horseshoes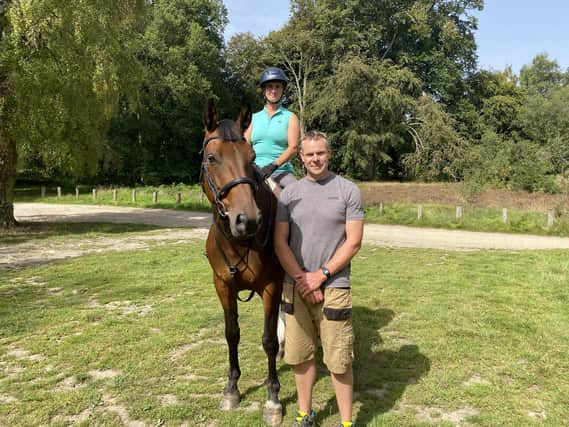 Sophie's Shoes started as a light bulb moment during one Covid Christmas when Kevin Spanswick's wife Vicky was given a candle holder made from a horse shoe.
Kevin, 44, recalls: "The clogs started whirring! Vicky and her dad run a livery yard – White Lion Equine, behind Whipsnade Zoo – and we have an endless supply of shoes from our friendly farrier, who used to make several trips a month to the scrap yard with them."
He had time on his hands due to Covid, so decided his lockdown project would be learning to weld. He bought a machine, a book called 'Welding for Dummies' and that's where it all began.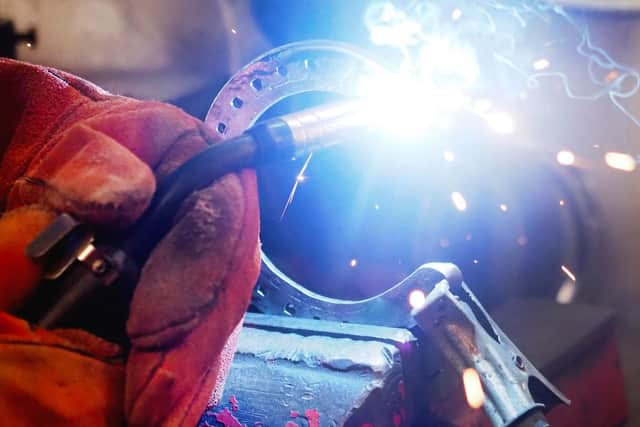 "What could possibly go wrong?" he smiles.
"I started playing around with product designs, then tried them out as gifts to family friends – and to my amazement, they went down remarkably well."
The real test came in December 2021, when a local pub was looking for stall holders for a charity fundraiser. The couple decided to give it a go and quickly came up a name – Sophie's Shoes.
Kevin explains: "Sophie is very special to my wife and I. She's a 14-year-old chocolate Labrador. And the name has a nice ring to it – which made the decision easy.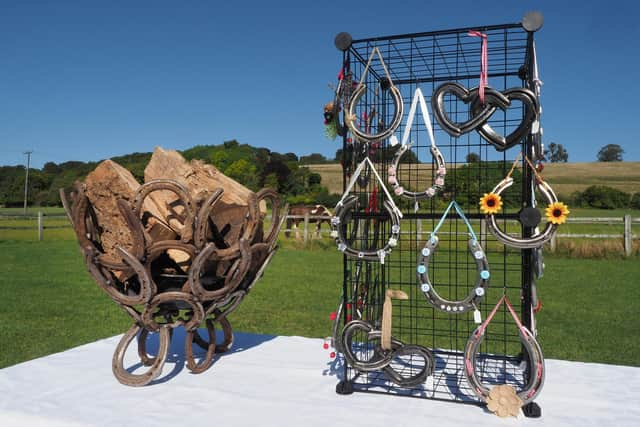 "We took £500 that day – at a cold, wet outdoor event, with no card machine. But the feedback was so incredible – we were blown away by the kind and encouraging comments – that we figured it was worthwhile to continue."
He and Vicky enjoy playing around with different ideas and they're often given inspiration by members of the public who see their designs at fairs:
"Some of them are a disaster," Kevin admits. "But I enjoy the whole process and I love the fact that each product is unique, due to the fact that each individual shoe has been worn down by a different horse."
He also loves the way designs evolve – and cites his father-in-law asking him to create a dog's head for the yard gate: "My first attempt looked more like a fox than a dog . A friend suggested soaking it in water to cause it to rust – and bingo! Freddy the Fox was born."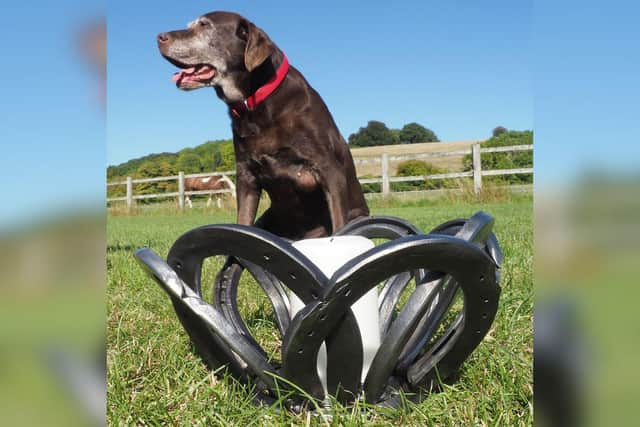 Before he met and married Vicky 21 years ago, Kevin had a varied career as a printer, driving instructor and bus driver. When he moved to Dagnall to be with her, he not only had to adjust to life in the country but also living with horses.
During Covid, Kevin was needed to help out on the family farm. Now he's also a dab hand at mucking out and looking after the 30 horses they have in the yard.
He says the most time consuming part of the new business is cleaning up the shoes: "They come to me rusty, with nails sticking out of them and stones and mud trapped in the crevices.
"I use strong magnets to hold them in place while I weld, then it's a simple case of painting or lacquering."
The designs cost from £8 to £90 and the most popular are prosecco and candle holders. Kevin is also able to reform shoes into hearts.