Hemel woman launches group outdoor Pilates classes to help mental health well-being for the community
Outdoor fitness classes are now allowed to resume
Tuesday, 30th March 2021, 1:22 pm
Updated
Tuesday, 30th March 2021, 1:24 pm
A Pilates teacher from Hemel Hempstead has launched group outdoor fitness classes from today (March 30) as coronavirus lockdown restrictions are gradually lifted.
From March 29, organised outdoor sport for adults and children is permitted to take place with any number of participants, where it is formally organised and follows Covid-secure guidance.
Jenna Horne, owner of Pilates with Jenna, has been teaching seven Pilates and fitness classes a week online since the lockdown started and has been serving the local community and people from all over the UK with a variety of classes, mainly focusing on Pilates and Body Focused, Pilates HIIT and Stretch and DeStress classes.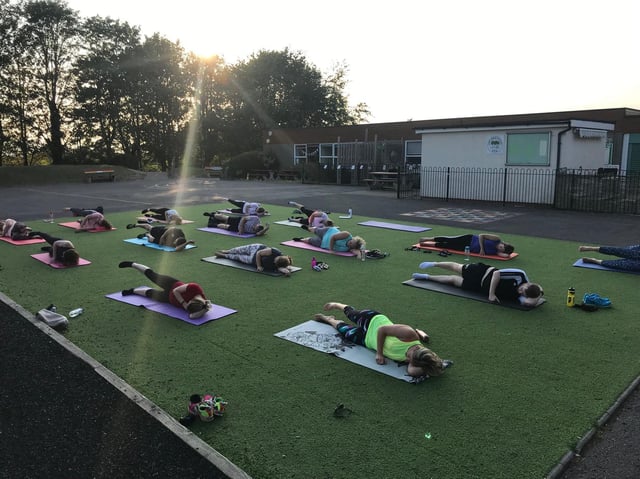 Outdoor pilates
She said: "Many people have embraced online fitness for their physical and mental fitness during Covid, it's been phenomenal to be able to provide this service and support during such difficult times.
"Group fitness and exercising together has a huge positive, impact on mental wellbeing, mood, happiness as well as the usual physical benefits and I am looking forward to welcoming people into a live face to face outdoor session, so far the interest has been huge."
The outdoor classes will be held at Lime Walk School on Tuesday, March 30, at 6pm and mornings on Thursdays and Saturdays at 10am in Belmont Road.
You will need to book in advance, fill in a Par Q and comply to safe social distancing policies. For more details, you can contact Jenna by emailing [email protected]