Free virtual Easter activities with an eco-friendly theme are being offered by The Marlowes Shopping Centre
The events will be live on The Marlowes Facebook page
Monday, 29th March 2021, 9:33 am
Updated
Monday, 29th March 2021, 9:36 am
The Marlowes Shopping Centre in Hemel Hempstead is offering free virtual fun this Easter to keep the little ones entertained during half-term.
Following on from the success of the virtual February half-term events, the activities will be taking place on The Marlowes' Facebook page.
Families are being invited to join in with live sessions at 10am during the Easter break, starting today (March 29).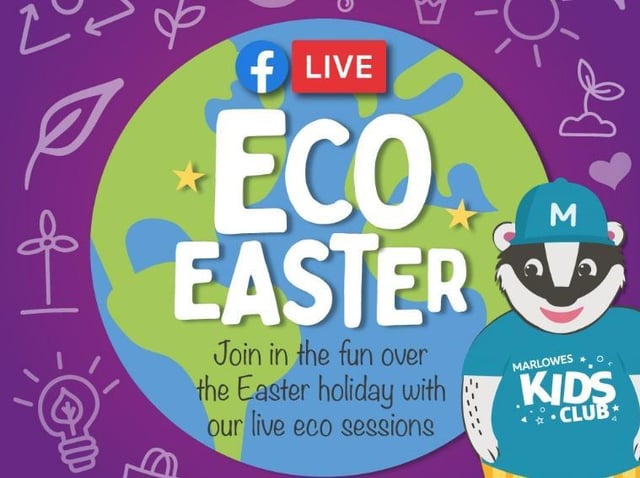 The Marlowes offers eco-friendly fun this Easter
Focussing on the environment, each session will bring a mixture of environmental experiments, outdoor fun and themed games.
The Marlowes has created each event based on an eco-theme, helping children learn more about the world we live in.
Here's the timetable for the sessions:
> Tuesday – Scavenger Hunt
> Wednesday – How Big is Your Carbon Footprint?
> Thursday – Get Outdoors
> Tuesday – In the Jungle
> Wednesday - Earth Party
> Thursday – Happy Earth vs Sad Earth - Which is which?
> Friday - Reduce, Reuse, Recycle
Lavinia Douglass, The Marlowes' Marketing Manager, said: "We are delighted to welcome another fantastic line-up of free virtual half-term fun during the Easter break.
"Families can expect lots of eco-friendly fun, with bundles of engaging activities, experiments and education workshops condensed down into 30 minutes of LIVE action!"
Visitors to The Marlowes over the age of 11 are reminded to wear a face covering unless they have a valid exemption; follow the one-way system; and socially distance from others to protect the entire Hemel Hempstead community.