Did you spot unidentified object in Berkhamsted skyline?
One of our readers spotted the object in the sky on Christmas Day
Thursday, 7th January 2021, 10:50 am
A reader has contacted The Gazette after he spotted an unidentified object in the sky in Berkhamsted on Christmas Day.
Brendan Templeton wants to know if anyone else saw the object in the sky at around 4.30pm on Friday, December 25.
He said: "On Christmas Day I was out on a walk heading up Ivy House Lane and stopped as I walked up the hill to look behind me at the view having never walked on this road before.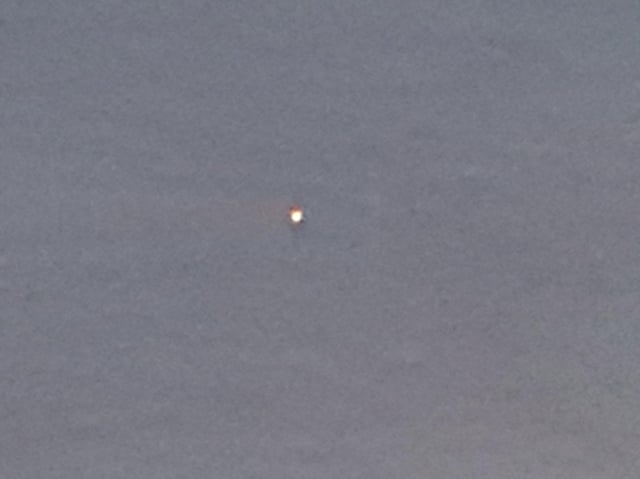 Did you spot unidentified object in Berkhamsted skyline?
"I noticed in the sky there was a bright object a few thousand feet in the air that was traveling across the skyline from right to left as I looked back towards Berkamsted.
"The object made no sound at all and crossed at a fast speed. It was not a low flying plane, helicopter or a drone from what I could tell, it was too large and bright an object to be a drone."
Brendan sent in photos that he took as it passed by.
He said: "Attached are some unedited pictures I took as it passed by and I have indicated roughly my position on the map screenshot with a red X where I was and the direction of travel.
Brendan created this diagram of the location and direction of object travel
"If you zoom into the image, you can see it had a bright circular light at its center and there is some form of structure around the light.
"I was wondering if anyone else had seen the object, or knows what it is?"
Brendan zoomed in to see what the image was