Dacorum military veterans invited to VE Day Celebration
The event, originally scheduled for last year, was rearranged due to the coronavirus pandemic restictions
Tuesday, 13th July 2021, 12:54 pm
The event was initially planned for VE Day celebration in 2020 but was rescheduled due to Covid-19 restrictions.
The Rotary Clubs are arranging the trip for September 7, and thanks to a generous grant from Dacorum Borough Council and subsidised coach cost by Barnetts Coaches they are able to provide a free day trip for up to 40 veterans and their partners/carers.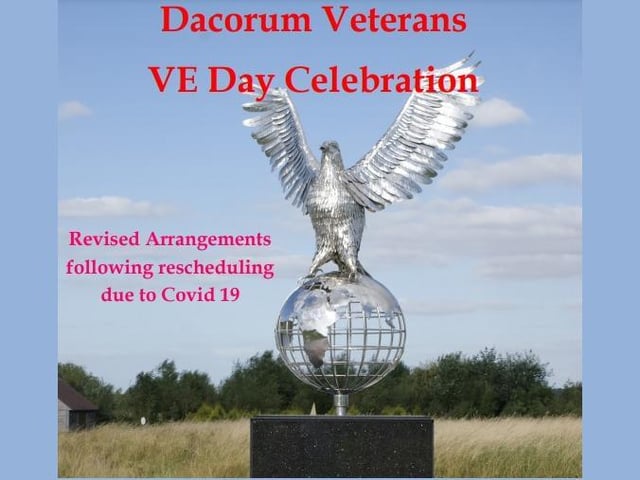 Dacorum Veterans VE Day Celebration
The visit will include travel to the NMA, land train tour of the 150 acre site as well as a £10 contribution for refreshments.
The coach will permit wheelchairs where the individual can transfer from a wheelchair to a coach seat. Regrettably, mobility scooters which cannot be folded to fit in a car boot cannot be accommodated.
However, they can be pre-booked and hired at the NMA if so desired.
If the coach should not be filled by the veterans any remaining seats will be made available to NHS frontline staff.
Reservations should be made to Des Knowles, preferably by email [email protected] or you can call 01442 388586