Children in 'care' placed in residential homes outside Herts while newly 'opened' beds lie empty in the county
Liberal Democrat leader Cllr Steve Jarvis has said it is 'disappointing' that the project is at risk of missing both its 'quality' and 'financial' objectives
Watch more of our videos on Shots! 
and live on Freeview channel 276
Visit Shots! now
CHILDREN in 'care' are being placed in residential homes out of the county, while newly 'opened' beds lie empty in Hertfordshire, it has emerged.
Overall the county council aims to open 31 new care home beds, as part of a bid to keep 'looked after' children closer to home and to cut escalating costs.
But published data – for the first three months of the 2023/24 financial year – reveals that of the 18 'opened' new beds, just 13 had been 'in use'.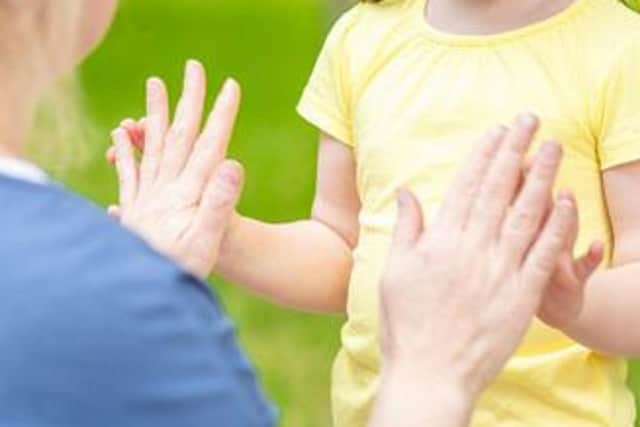 And that's reported to be because the council hadn't been able to recruit enough home managers.
The information was presented to a meeting of the county council's cabinet on Monday (October 9), as part of a corporate performance monitor report for the first three months of the 2023/24 financial year.
That report pointed to 'steady progress' in opening the beds – with a further nine said to be 'in refurbishment' and work continuing to find a further four.
But it also highlighted the 'recruitment challenges of homes managers' that had led to delays in the use of the in-house residential beds.
And it suggested this would impact on the 'savings' that had been expected from the use of new beds in 2023/24.
At the meeting executive member for children, young people and families Cllr Fiona Thomson said the council was on track to reach 31 beds by the 'end of the year'.
And she highlighted the council's 'residential academy' that was providing training to new staff.
Meanwhile Liberal Democrat leader Cllr Steve Jarvis has said it is 'disappointing' that the project is at risk of missing both its 'quality' and 'financial' objectives.
Following the meeting, a spokesperson for the county council said 14 of the beds were now 'providing a supported home to a young person'.
They highlighted 'challenges' that had included the planning process, registering placements with Ofsted and delays in building work as a result of Covid-19 lockdowns.
And they said they were working as quickly as possible to create new residential placements 'so that the children we look after can live in their local community wherever possible'.
They also said they were 'committed to maintaining the high quality of our children's homes' which they said were all rated as 'good' or 'outstanding' by Ofsted.
"New facilities have to be registered with Ofsted before they open, which can result in delays," said the statement from the county council.
"Responding to workforce challenges we are continuing to invest in training children's home care workers through our own Academy.
"Our plan is ambitious, and we are recognised as leading the way regionally and supporting other local authorities, who are embarking on similar strategies.
"We hope to build on the successes so far in the coming months and years "
However Liberal Democrat group leader Cllr Steve Jarvis has hit out at the council's plans and progress – suggesting that they did not go far enough.
"The council has a plan to increase the number of children looked after by the council itself which will not only save money but should provide better care in places closer to the children's families," he said
"The plan doesn't go nearly far enough but it is the only thing that the current Conservative administration is doing to address the massive increase in charges by commercial children's home operators.
"So it is very disappointing to hear that the project is at risk of missing both its quality and financial objectives.
"It is taking months and in some cases years from the time that a suitable building, usually one already owned by the council, is identified and when it actually opens and children start to live there.
"If it is going to address the growing cost of looking after children and spend less on increasing the profits of commercial children's homes the council needs to move much further and faster on this."