Application lodged to transform address in Hemel Hempstead into a children's home
Here are the list of planning applications made across Dacorum this week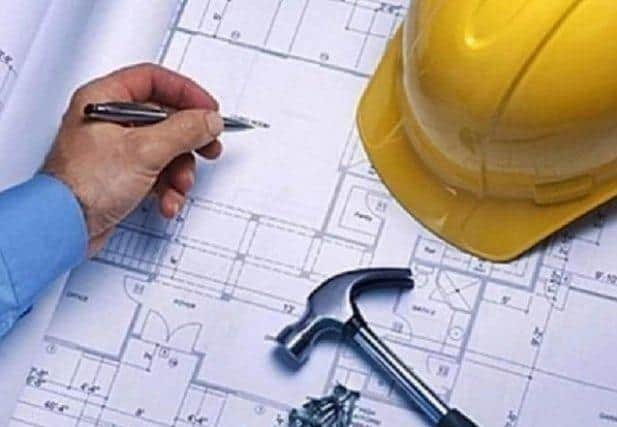 An application has been launched to turn a property in Hemel Hempstead into a children's home.
If successful, 46 Thumpers would be transformed from a residential dwelling into a place where young people could live under professional supervision.
Further details on the application can be discovered on the Dacorum Borough Council website by searching under the reference number: 23/01735/FUL.
Here are the rest of the latest planning applications submitted to Dacorum Borough Council Between July 26 and August 2:
Address: The Active Dacorum Hub The Sports Pavilion Redbourn Road Hemel Hempstead
Proposal: Siting of a "living"shipping storage container with "living" walls and a grass roof in the car park area
Address: Denbar 62 Scatterdells Lane Chipperfield Kings Langley
Proposal: Single storey roof extension measuring 7.27m deep with a maximum height of 8.82m.
Address: 46 Thumpers Hemel Hempstead Hertfordshire HP2 5SH
Proposal: Proposed change of use of residential dwelling to a children's home.
Address: 9 Kingsdale Road Berkhamsted Hertfordshire HP4 3BS
Proposal: Loft conversion with front and rear dormers and single storey rear extension
Address: Highfield Northchurch Common Berkhamsted Hertfordshire
Proposal: Variation of Conditions 2 and 3 attached to Planning Permission 23/00844/FHA - Demolition of existing conservatory, partial demolition of existing gable and adjusted roof design to provide additional living accommodation within the roof space.
Address: Trelawney 28 Meadway Berkhamsted Hertfordshire
Proposal: Conversion of garage into playroom/alterations to front fenestration, installation of bicycle store and heat pump appliances and construction of base
Address: Annapurna Hogpits Bottom Flaunden Hemel Hempstead
Proposal: Construction of two detached dwellings
Existing consent 21/02260/Ful. comprises one four bedroom chalet bungalow and one three bedroom single story dwelling.
Additional detailed survey information showing existing levels has resulted in an amendment to the design.
Address: Land At Green Lane Hemel Hempstead Hertfordshire
Proposal: Details required by condition 22 (Archaeology) attached to Planning permission 21/03793/MOA - Hybrid application for redevelopment of the site in 4 plots to provide up to 26,640 sqm of new commercial floorspace.
Address: 50 Gadebridge Lane Hemel Hempstead Hertfordshire HP1 3EH
Proposal: Part first floor, part single storey, part double storey side extension.
Address: 3 Beechcroft Berkhamsted Hertfordshire HP4 3BT
Proposal: Single storey rear extension
Address: 56 Ninian Road Hemel Hempstead Hertfordshire HP2 6LZ
Proposal: Two storey side extension
Address: 324 High Street Berkhamsted Hertfordshire HP4 1HT
Proposal: Details as required by condition 2 (materials) attached to planning permission 23/06480/FHA (Alterations to existing side extension. (Amended scheme to 22/01518/FHA))
Address: 20 Bridle Way Berkhamsted Hertfordshire HP4 1BS
Proposal: Single storey front garage extension, single storey front, side and rear extension, two storey side extension, extension to front dormer window
Alternative scheme to application Ref 23/01214/FHA
Address: Seasons 3 Garden Field Lane Berkhamsted Hertfordshire
Proposal: Replacement of existing hipped roof with gable of same pitch and height, single storey rear extension to replace conservatory, single storey front extension with covered porch, replacement of garage flat roof with pitched roof, conversion of garage to gym, new Velux fenestration.
Address: 4 South Dene Gaddesden Row Hemel Hempstead Hertfordshire
Proposal: Hip to gable loft conversion with rear dormer and internal alterations.
Address: 81 Green End Road Hemel Hempstead Hertfordshire HP1 1QW
Proposal: Construction of two semi-detached dwellings and associated parking and landscaping following the demolition of existing dwelling and detached garage.
Address: British Natural History Museum Akeman Street Tring Hertfordshire
Proposal: Re-build top section of existing chimney.
Address: St Lawrence Church Church Street Bovingdon Hemel Hempstead
Proposal: Details as requested by condition 2 (Archaeological written scheme of investigation)) attached to planning permission 21/03792/FUL (Single storey extension, associated alterations and external works to form a community hall)
Address: 5 Regency Court Alexandra Road Hemel Hempstead Hertfordshire
Address: Howes Retreat Felden Lane Hemel Hempstead Hertfordshire
Proposal: Provision of an area of hardstanding for agricultural vehicles and equipment
Address: Street Record Unadopted Track South From London Road To Westbrook Hay Dell Field And Overbourne Hemel Hempstead
Proposal: The construction of additional parking spaces on two sites known as Dell Field and Overbourne
Address: Threeways Dudswell Lane Dudswell Berkhamsted
Proposal: Retention of a timber garden shed.
Address: 20 Sawyers Way Hemel Hempstead Hertfordshire HP2 4ED
Proposal: Construction of single storey front extension