Hemel MP Sir Mike Penning backs hunting trophies import ban as bill passes in House of Commons
Sir Mike spoke in the Third Reading debate in support of the Hunting Trophies (Import Prohibition) Bill
Watch more of our videos on Shots! 
and live on Freeview channel 276
Visit Shots! now
Sir Mike spoke in the Third Reading debate in support of the Hunting Trophies (Import Prohibition) Bill which has now passed all stages in the House of Commons.
The MP has long supported a ban on so-called 'hunting trophies' being allowed into this country and in November last year he tabled an Early Day Motion on the issue which attracted the signatures of 70 MPs.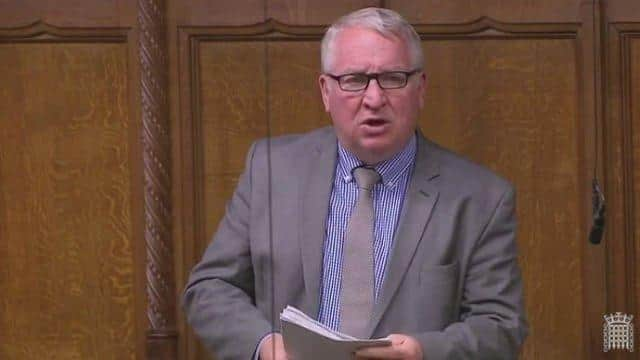 Speaking in the debate, to counter concerns raised by some people that this Bill was colonial and we were telling African countries how to manage and conserve their wildlife, Sir Mike said: "There's been a lot of false information out there. This is about our territory. This is not telling other countries what to do, this is not colonial, this is actually saying this is what we want to allow into our country. It is entirely up to other countries what they want to do, but this is about us and this House."
Speaking afterwards, he added: "Today is a good day and one we've been waiting a long time for. I have been opposed to trophy hunting, ever since I was in the army as a young soldier posted to Kenya and where I was lucky enough to go visit the Aberdare National Park, a most beautiful place. Kenya banned trophy hunting in the 1970s and is a great conservation success story.
"These 'trophy hunters' are not hunters, they pay for the bragging rights and a head on the wall. Often, in an effort to preserve the head intact, the animal is not killed at the first shot, but is left to die a slow death. It is horrific, sad and pointless.
"It is particularly concerning that the most popular African animals shot by British trophy hunters include elephants that are classed as endangered, as well as lions, hippos, zebra and leopards that are all classed as vulnerable.
"I am delighted that this Bill is progressing and am optimistic that it will become law very soon."