Burglars target homes under renovation - with one Hemel house raided three times
Police warn residents to be vigilant
Thursday, 17th June 2021, 3:12 pm
Updated
Thursday, 17th June 2021, 3:19 pm
Hertfordshire Police is warning residents to be vigilant after several properties were burgled whilst building work was being carried out on them.
Homes in Dacorum were targeted whilst builders were carrying out work, with one home in Hemel Hempstead being targeted three times.
Last month homes in Broxbourne and St Albans had tools and copper piping stolen during a burglary. Vans left on site or parked nearby are also likely to be targeted if tools are left in them overnight.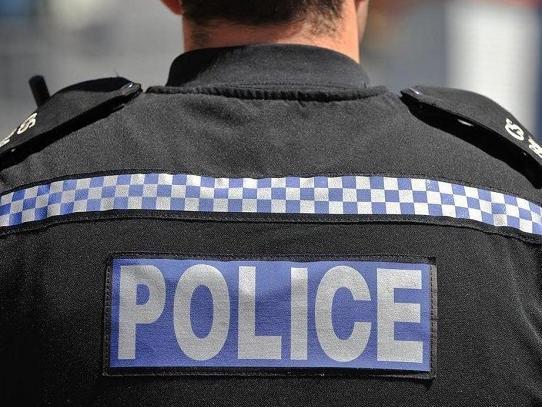 Police stock image
Inspector Nicki Dean, from Hertfordshire Constabulary's Crime Reduction Unit, warned: "If your home is being renovated or having repairs, it can sometimes lead to opportunities for criminals.
"Burglars always prefer to target homes that are empty and will notice if scaffolding or other signs of building work are apparent.
"Making it appear that your home is occupied can be the most effective way to keep your home safe, however if this is not possible it may be worth investing in CCTV, a doorbell cam and using timers on lights.
"Criminals might also view building works as an opportunity to steal, tools, materials and equipment so make sure your site is secured at the end of the working day and over the weekend.
"Where possible, make sure scaffolding is not accessible and encourage builders to take tools off the premises and are not leave them in vans on, or near the site.
"Make sure you keep valuables, including cash and jewellery, out of sight and preferably not in your home if you are not living there during building work."
There are many ways to give your home a 'lived-in' look when it's unoccupied, so that any would-be criminals aren't tempted:
> Close and lock all windows, doors and outbuildings.
> Don't publish your absence on the Internet. Status updates, comments and photos can all give away the fact that your home is empty.
> Use timer switches for lamps so that they turn on as it gets dark in the evenings. You could also use a timer switch for a radio (always follow manufacturer's instructions).
> Ask your neighbour to put your rubbish or recycling bins back if they're being collected whilst you're away – if they're left out after collection day it could indicate to a passing thief that your house is unoccupied. Be a good neighbour and do the same for them.
> If you aren't leaving your car at home, ask a neighbour/friend to park their car on your drive.
> Don't forget to cancel deliveries of milk, newspapers etc.
> Moving enticing items, such as laptops and mobile devices, so that they are out of sight.
> You could store valuables in your loft when you go away.
> If you are away for a longer period of time in the summer months, ask your neighbour to cut your grass. This helps to show that the house may be occupied.
> You could also ask someone you trust to help give your home the lived-in look by opening and drawing the curtains, taking in any free newspapers and moving your mail away from the letterbox.
All these tips can help to give your home the 'lived-in' look. For more crime prevention advice and the latest alerts from police join www.owl.co.uk/herts to get all the latest alerts and crime prevention advice.
You can report information about a crime online or call 101. Alternatively, you can stay anonymous by contacting the independent charity Crimestoppers on 0800 555 111 or via the untraceable online form at crimestoppers-uk.org.