Need to improve broadband provision in Hertfordshire highlighted to councillors
The issue was highlighted at a meeting of the county council's growth, infrastructure and planning cabinet panel
Thursday, 24th June 2021, 1:45 pm
Updated
Thursday, 24th June 2021, 1:46 pm
The drive to improve broadband across the county has been highlighted by Hertfordshire Local Enterprise Partnership (LEP) chief executive Neil Hayes.
At a meeting of the county council's growth, infrastructure and planning cabinet panel, Mr Hayes told councillors that 'ultrafast' broadband provision in Hertfordshire were not as good as in neighbouring authorities.
And – speaking in response to a question from Liberal Democrat Cllr Sally Symington – he pointed to the need to work with industry and to secure available funding.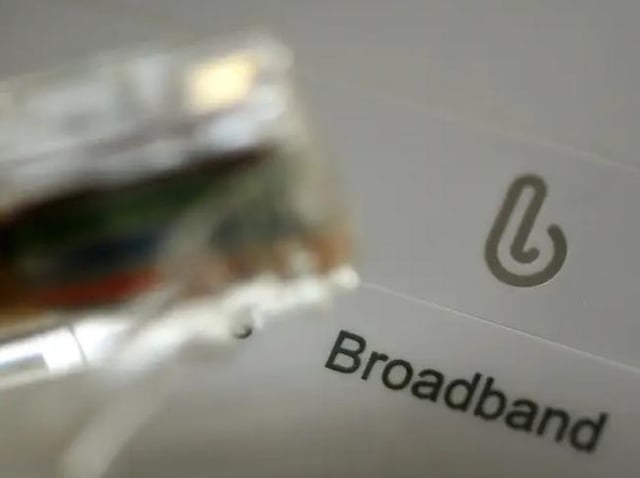 Stock image
He also stressed the importance of ensuring there was a local workforce with the skills to benefit from opportunities it would present.
"I think there's a general perception that we are very well served," he said.
"When actually, comparing us to some of our Home Counties neighbours, in terms of going from super-fast to ultra-fast (fibre to the premise, as it were) we are not as well served as some of our neighbours.
"And we need to do a lot more work to work with the industry to accelerate the roll-out of ultra-fast broadband."
Mr Hayes said there had already been a number of conversations with fibre providers – and mobile phone providers – to understand the barriers to growth in the county.
He highlighted Hertfordshire as a collection of small and medium sized towns – rather than a city.
And he suggested it was harder to understand the complexities of working across 10 different planning authorities, in terms of connectivity.
But he said there were a number of things that planning authorities and the LEP could be doing 'to come across in a more joined up way'.
He also suggested that there was government funding being made available, that other areas were accessing ahead of Hertfordshire.
And he said the LEP was to propose that the county set up a digital board to focus on this topic, that could work with industry, the public sector and other players.
But he stressed that the issue was not limited to infrastructure. He also pointed to the importance of uptake and "making sure people have digital skills in order to provide for the jobs of the future".
And he talked about the role in 'place-shaping' of town centres, pointing to the provision of places where people could work from on a flexible basis.
Mr Hayes made the remarks at a meeting of the county councils growth, infrastructure and planning cabinet panel on Tuesday, June 22.