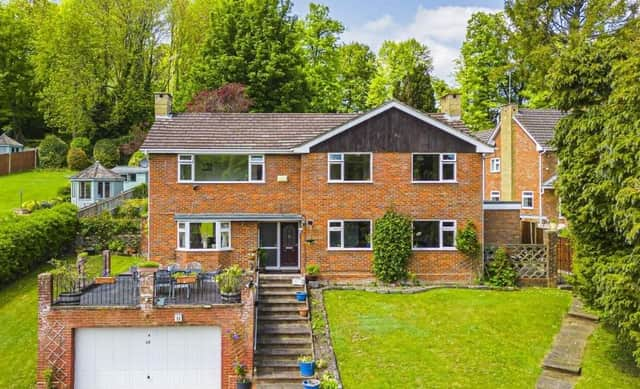 £1.3m four-bedroom home hits the market in Hemel Hempstead boasting outdoor dining spot
The expensive property has a vast landscaped back garden
Published 21st Jul 2023, 10:38 GMT
Updated 21st Jul 2023, 10:38 GMT
A four-bedroom home has entered the market in Hemel Hempstead valued at £1,295,000.
Located in Copper Beech Close the property boasts an extensive landscaped back garden and has an appealing patio area above its front drive.
As well as four bedrooms, the home has two bathrooms and three reception rooms.
Other key features include a double garage, stunning countryside views from the home and its garden, and a stylish freefold downstairs area.
It is within a mile of Hemel Hempstead Railway Station and has two schools within walking distance away.
You can take a closer look at the property by clicking through the below photo gallery: