Food for the soil: green-fingered residents bag free compost from Dacorum Borough Council
The giveaway marked International Compost Awareness Week
Watch more of our videos on Shots! 
and live on Freeview channel 276
Visit Shots! now
A council giveaway proved food for the soil for green-fingered Dacorum residents.
The council distributed the compost to keen gardeners well as to volunteer gardeners at Cupid Green Depot. The compost, provided by waste recycling company Biogen, was produced from garden waste, collected from homes across Dacorum.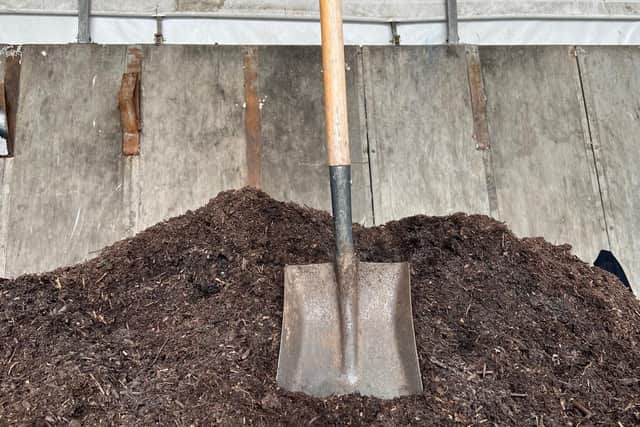 The compost was peat-free since peat production destroys valuable eco-systems and releases carbon into the atmosphere.
More than 300 packets of bee-friendly wildflower seeds were also given out through the Dacorum Climate Action Network to support pollinators and brighten up gardens and allotments.
As well as garden waste, compost bins can be used to recycle some food waste, including tea bags and fruit and vegetable peelings.
1. Buy a decent compost bin
If you don't fancy building a compost heap like the large ones we have at Eden, try a compost bin. They're compact, so they're perfect for smaller gardens and yards.
2. Pick the perfect spot for your compost heap or bin
It's best to site it on a level, well-drained spot, which will ensure that any excess water drains away easily. This also helps worms to get in and get on with the job of breaking down the content.
3. Let the worms do the hard work
Nature has provided us with the perfect waste disposal unit in the humble worm. They can live their whole lives in the dark and love the moist atmosphere of a wormery or compost heap, eating the waste material you put in and converting it into liquid feed and compost. The brilliant tiger worm (Eisenia fetida) is the most efficient little worm we know, and loves nothing more than eating its way through organic waste. We post them out from our shop in worm-friendly pouches so they get to your compost heap ready for action.