Councillors agree updated policy on dropped kerb installation for Dacorum residents
Officials have reviewed and formalised the conditions residents must meet
Watch more of our videos on Shots! 
and live on Freeview channel 276
Visit Shots! now
HIGHWAYS officials have reviewed and formalised the conditions residents must meet in order to have a dropped kerb installed outside their homes.
With increasing demand for parking spaces, more and more residents now consider turning their front gardens into parking areas or driveways.
That – as well as giving guaranteeing residents a parking space – can remove vehicles from the roadside and free-up space for emergency vehicles.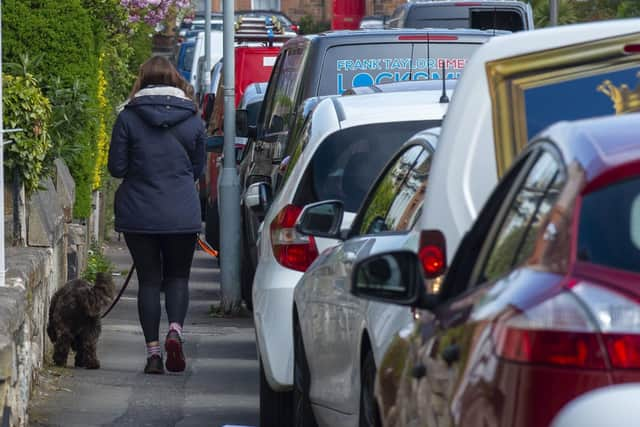 But in order to create a parking area residents need permission – from the highways and/or planning authorities – to install a dropped kerb.
Highways chiefs at the county council say that until now dropped kerb guidance for residents has not been consistent.
So now they have drawn-up a new policy in a bid to make guidance consistent and to make the process as easy and as safe as possible.
According to the policy – agreed by cabinet on Monday – to install a dropped kerb residents must now have a parking space five metres deep and 2.7m wide.
That is deeper than the minimum 4.8m previously required – and is said to reflect the lengths of modern-day cars and to prevent overhanging of the pavement.
Meanwhile those residents that use the space to park parallel to the road will need a space that is a minimum of 9.6m wide by 3.5 deep.
And in both cases the gradient of the driveway or parking area must not be steeper than one in 10, or 10 per cent, 'as vehicles may lose control in adverse weather'.
In addition the new policy says a dropped kerb cannot be installed if there is a road junction 10 metres or less to the left or right.
But, says the policy, being opposite a junction would not be an automatic refusal.
It also suggests that an application for a dropped kerb will be refused if it requires the removal of a well established healthy tree.
But in a change the policy suggests it may now be allowed within the root protection area if a hand digging method is used.
Nevertheless hand digging, says the policy, will not be undertaken within two metres of the stem of a tree or around trees with a tree preservation order (TPO).
New dropped kerbs will be a maximum of 3.6 m wide – and second dropped kerbs will no longer be provided.
And – according to the report to the cabinet- the average installation cost of a dropped kerb on a typical 1.8m wide foot-way would be around £1,300.
"Hertfordshire County Council is the highway authority," states the policy.
"Only we can carry out this type of work using our approved contractor.
"This is to protect highway users, including yourself, and us against all losses and claims that may arise from carrying out construction works on the highway.
"We also become responsible for all future maintenance of the dropped kerb."
Cllr Graham McAndrew pointed to the need for consistency and to make it as easy and safe as possible.
Meanwhile leader of the council Cllr Richard Roberts said it would bring 'flexibility that was previously missing' and thinks it would be welcomed by residents.