West Herts Hospitals chiefs move to cut 'unnecessary spending' as figures reveal £13.4m overspend in just five months
'Several factors', it's said, have led to a 'deficit' that is already £9.4m higher than expected
Watch more of our videos on Shots! 
and live on Freeview channel 276
Visit Shots! now
HOSPITAL chiefs in west Hertfordshire are taking measures to cut 'unnecessary spending' – as latest figures reveal they have overspent by £13.4m in just five months.
Drug costs, pay, strike action and excess inflation are among the factors reported to have had a financial impact at the West Hertfordshire Teaching Hospitals Trust.
And on Thursday (October 5) members of the Trust board will be told that by the end of the year the 'likely scenario' is a budget 'deficit' of £22m.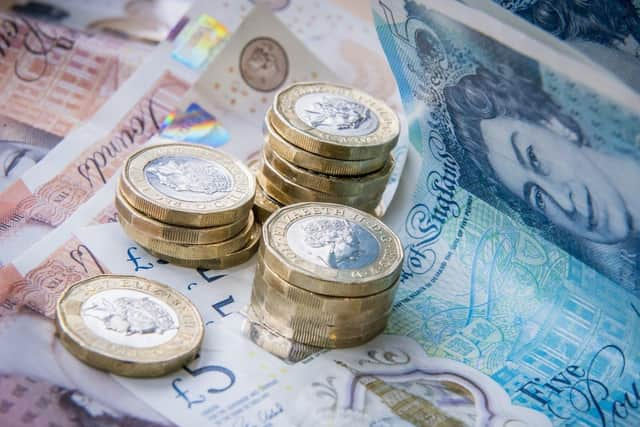 In a written report, chief financial officer Don Richards says that the Trust had planned to be £4m in 'deficit' at this point of the year.
But 'several factors', he says, have led to a 'deficit' that is already £9.4m higher than expected.
"The Trust has reported a deficit of £13.4m, which is significantly higher than the planned deficit of £4m," says the report.
"Several factors have contributed to this overspend, including emergency pressures, extra costs associated with industrial action, and increased spending on managing potential harm."
Pointing to those 'emergency pressures', the report highlights the additional £2.3m needed to open 'surge beds' and to provide nurses to safely care for patients in the Emergency Department corridor.
It points to the £1.2m of lost income and extra costs associated with industrial action.
And with a shortage of mental health beds, it points to £1.1m spent by the Trust on one-to-one nurses to support these patients.
It also points to £1.1m on unfunded inflation costs and £300k of unfunded pay awards – as well as £600k more needed fr theatre support staff.
Eighty cost saving actions are to be implemented at the Trust as part of a 'high impact financial change plan' – as well as spending caps.
These are said to be actions to reduce unnecessary spending, transform workforce management, manage the Trust's response to emergency pressures and refocus on productivity.
According to the report, the actions in the plan aim to limit the 'deficit' to £22m.
But without the cost saving measures it suggests the Trust deficit could be £33m or more by the end of the financial year.
According to the report, the Trust has already reduced budgets by £2.3m – with savings that are expected to increase to £6.5m.
And, says the report, the 'high impact financial change programme' aims to 'boost the cost improvement achievement' by £4.5m.
Commenting on the Trust's financial position in advance of the board meeting, chief financial officer Don Richards said: "We have an agreed plan to collaborate with our system partners to manage our spending while ensuring patient safety."