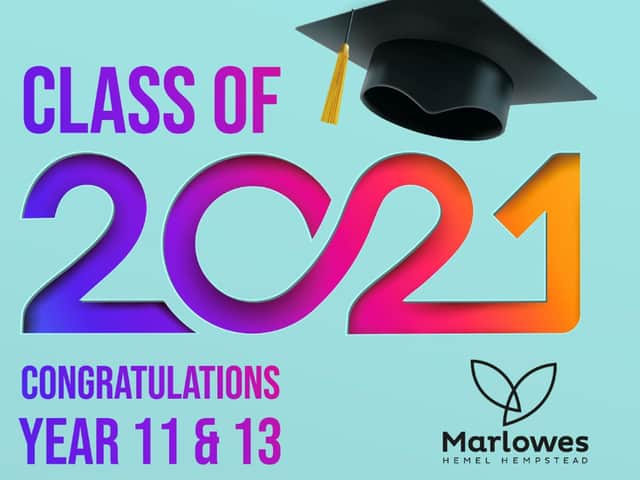 The Marlowes is creating a celebratory video for the Class of 2021
School leavers are being invited to take part in a special video project by The Marlowes Shopping Centre to celebrate the class of 2021.
Proms and leaving events are now a rite of passage in many schools across the country, with many pupils from Year 11 and 13 spending months preparing for the biggest event of the school year.
But uncertainty caused by Covid-19 means that these events have not been able to go ahead, leaving many pupils disappointed.
Now, The Marlowes Shopping Centre in Hemel Hempstead has announced a Class of 2021 inititiave, which will celebrate school leavers' from Years 11 and 13 in a special video featured on its social media channels.
The centre is inviting local parents or pupils to upload their picture plus their name and school onto its social media channels to be showcased in the video.
To be featured, you need to upload the picture and details to the comment section of the Class of 2021 post either on Facebook, Instagram or Twitter.
Alternatively, you can send the picture, name and school via messenger on Facebook, Instagram or Twitter.
Please ensure you have permission to upload the picture.
Lavinia Douglass, Marketing Manager at The Marlowes, Hemel Hempstead, said: "We know many pupils in Hemel will now miss their leaving ceremonies this year, with students unable to say a traditional goodbye to friends and teachers.
"We wanted to somehow celebrate this years' leavers' and we're delighted to announce our 'Class of 2021' social video – highlighting students from local schools and sixth forms.
"We're now asking for pupils or family members to upload a picture of the said student alongside their name and school to form part of our video on our social media channels."