Radlett apprentice tells her apprenticeship story ahead of A-Level and GCSE results
Apprenticeships vs University: Research reveals an East of England generational split as students disagree with their parents ahead of the release of A-Level and GCSE Results
Watch more of our videos on Shots! 
and live on Freeview channel 276
Visit Shots! now
· More parents in the East of England think apprenticeships rather than university offer greater career prospects for their children, the study shows
· However, degrees are still in vogue for East of England students after 76% of young people surveyed think a degree will give them a better chance of landing a job
· To celebrate its landmark 10th apprenticeship anniversary, Amazon is partnering with singer-songwriter Cat Burns and Apprentice Nation for a one-off gig and mentoring event to help students decide the next step on their career path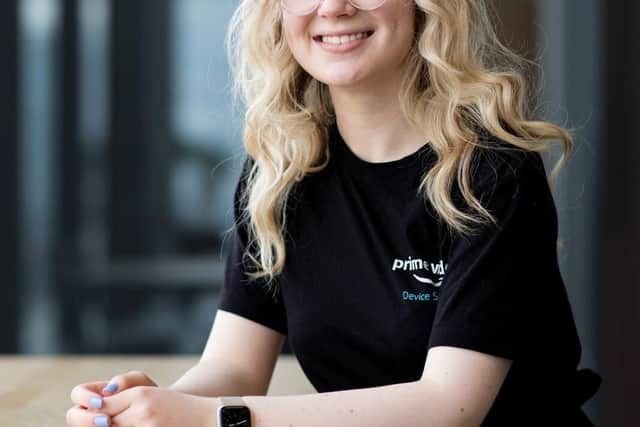 · Radlett apprentice shares her story ahead of the release of exam results
Parents and their children in the East of England are divided over whether university or an apprenticeship is the best next step towards a successful career ahead of the release of A-Level and GCSE results, research commissioned by Amazon has revealed.
The study found 87% of parents in the East of England believe an apprenticeship would provide their child with a good chance of getting a permanent job, compared with 63% for university. The YouGov survey also revealed 80% of parents in the East of England thought an apprenticeship provided good earnings potential, compared with 72% for university education.
However, students from the East of England disagree with parents, with 82% believing university provides good earning potential compared with 80% for apprenticeships. However, apprenticeships came out on top for providing a good opportunity to get a permanent job (82%), compared with a degree (76%).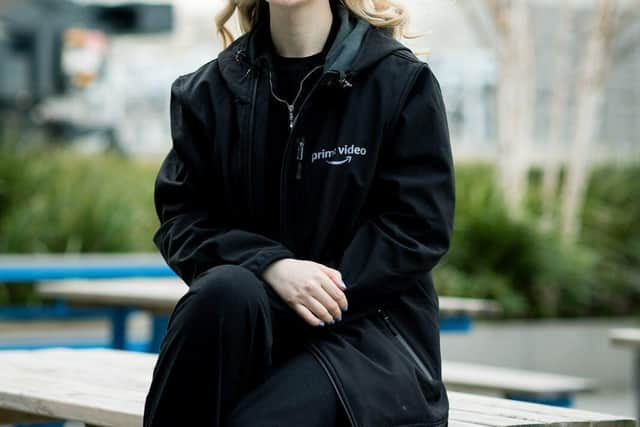 For those who do choose an apprenticeship as their next career step, Amazon provides opportunities for upskilling and retraining for people of all ages, at all stages of their careers, offering schemes in a wide variety of areas including engineering, cyber security, broadcast production, and operations management.
One person who has taken the next step in her career with an apprenticeship is Abby Aldridge, an apprentice from the Amazon corporate office in London.
Abby Aldridge from Radlett works at Amazon's head office in London as a Software Development Engineer and is currently studying a Digital and Technology Solutions degree through the Amazon Apprenticeship programme. Abby started the apprenticeship degree in 2020 and will complete the programme in 2024.
During Abby's school life, she was uncertain of what industry she wanted to work in but had an interest in computer science and film. During her time at school, Abby was interested in computer science and film. After experiencing coding in school, the idea of software engineering sparked an interest in Abby, kickstarting a passion for coding and problem solving.
Abby found out about the Amazon Apprenticeship programme and was drawn to the combination of theory and practical learning. The Amazon Apprenticeship programme offered her a perfect route as it connected her passion of computer science and film with a company she knew well.
Abby is enjoying her apprenticeship so far, with the practical learning element really appealing to her. "I have learned a lot through Amazon, and I think if I had gone to university without the work experience element of what I do, I wouldn't have gained as much knowledge," she said. "The job itself teaches me how to bring my learning to life in the real world, so it's great getting both opportunities."
To anyone considering joining the Amazon Apprenticeship programme, Abby said: "My advice would be to just go for it. I was apprehensive about applying because I didn't think I would get in. I didn't know too much about coding, but I managed to land a place on the programme and have achieved so much through Amazon. It really shows you that going for things can make a clear path for your future."
The Amazon apprenticeship scheme launched in 2013 and, to celebrate the 10th anniversary, Amazon is partnering with Apprentice Nation, a career development and entertainment platform, to produce an event featuring Cat Burns, the BRIT-nominated, double-platinum-selling South London artist. The mentoring event will support students as they decide the next step on their career path. More than 200 people will be invited to the event in September where Cat will play an exclusive, one-off gig.
Cat Burns is a BRIT-nominated, double-platinum-selling South London artist, Cat said: "I think it's really important for people to be proud of themselves, whatever their situation or background. There's a space for everyone in this life - you just need to be able to carve out your own path. Through my music, I want to keep on inspiring others to create their own journey in life and to shape their future. Everyone has gifts."
She added: "Apprentice Nation offers youth the opportunity to do this and I'm excited to be performing with them and also to celebrate ten years of Amazon Apprenticeships."
Minister for Skills, Apprenticeships and Higher Education Robert Halfon said: "It is brilliant to see that apprenticeships are now widely recognised as offering great career prospects, particularly amongst parents. Amazon's decade-long commitment to apprenticeships has been instrumental in this progress, putting apprenticeships at the heart of the business and giving over 5,500 people the opportunity to earn while they learn the skills they need to succeed.
"Demand for apprenticeships is rising, but these findings show that we must continue our work to ensure that apprenticeships and traditional degrees are on an equal footing. To help more young people make informed decisions about their future, we are working with UCAS to expand their service so students can search and apply for apprenticeships alongside degrees and continuing to promote them through our Get the Jump campaign."
Amazon's UK Country Manager, John Boumphrey, said: "Young people and their families are having to navigate really complex decisions at this time of year. That's why we're providing information, guidance, and support throughout the year, as well as our special career mentoring event with Cat Burns. It's all designed to help them decide on the best path for them and their future.
"I am excited that we are celebrating the 10th anniversary of apprenticeships at Amazon, and also offer many opportunities for people to join us in their first job outside of university. We offer all kinds of jobs for all kinds of people reflecting the range of skills and abilities in communities across the UK and look forward to supporting young people to build successful careers."
Explore more about Amazon apprenticeships here.
Explore more About Amazon's student programmes here.
About Amazon: Amazon is guided by four principles: customer obsession rather than competitor focus, passion for invention, commitment to operational excellence, and long-term thinking. Amazon strives to be Earth's Most Customer-Centric Company, Earth's Best Employer, and Earth's Safest Place to Work. Customer reviews, 1-Click shopping, personalised recommendations, Prime, Fulfilment by Amazon, AWS, Kindle Direct Publishing, Kindle, Career Choice, Fire Tablets, Fire TV, Amazon Echo, Alexa, Just Walk Out technology, Amazon Studios, and The Climate Pledge are some of the things pioneered by Amazon. For more information, visit amazon.co.uk/about and follow @AmazonNewsUK.
Please contact [email protected] for the full survey results, which include regional and demographic breakdowns.
Fieldwork was conducted online by YouGov from the 5th – 21st July 2023. To ensure a representative sample, quotas were set during fieldwork. The total sample for the Parents (England and Wales) survey is 1,036 parents of children in Years 10-13. Results have been weighted to be representative of this group by region and household status. The total sample for the Young People (England and Wales) survey is 1,063 young people in Years 10-13. Results have been weighted to be representative of this group by age, gender and region.