Jam Coding launches vital digital education service in Hertfordshire
A local software developer is bringing computing workshops to Primary Schools across the Hertfordshire region.
Watch more of our videos on Shots! 
and live on Freeview channel 276
Visit Shots! now
José Ferrando, Area Director for Jam Coding Hertfordshire said, "I was a software developer for nearly 20 years and both of my parents were teachers so the opportunity to teach young people digital skills really resonates with me.
The world is moving so fast that it has become difficult to predict what jobs are going to be needed in the future, but it is clear to me that digital skills are a must.
I want to ensure that the young people of Hertfordshire have the capacity to understand and adapt to the digital evolution. I want them to embrace technology and learn digital skills, not only for their jobs but to genuinely make their lives better".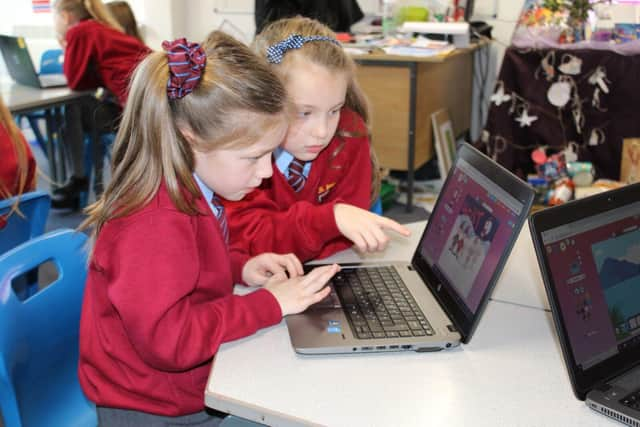 That's my mission," added José, "to help the young people of Hertfordshire reach a level of comfort with technology and prepare them for a digital future."
Jam Coding is one of the largest private providers of computing education to primary schools across the UK.
This is something we have been saying for years but the need for a service like ours is now more apparent than ever.
It is clear that children are disengaged with the subject. The national curriculum is outdated, and most schools lack the resources to deliver it to its full potential.
A huge number of children also lack the resources at home, meaning they are falling behind their peers and missing out on opportunities both now and in their futures. Put simply, we believe that proper digital skills are life skills.
That's where Jam Coding comes in. We take all our own equipment to the school to deliver our workshops, whilst educating our learners about the different jobs they can do with the right digital skills and of course having lots of fun in the process."
The company, which was first established in 2014, delivers inspirational computing workshops to engage young people in a meaningful digital education journey.
Only recently they launched their own computing curriculum which they believe will revolutionise the way the subject is taught in primary schools across the UK and beyond.
Jen Talbot, Learning and Development Manager said, "Our learners are introduced to computational concepts in a fun setting, using different games and technologies to help them develop a genuine interest in digital subjects and skills.
Our workshops are such a success that we recently launched our very own curriculum that follows the same method of fun learning.
Now, not only are children more engaged with computing, but teachers can use our platform to develop their own teaching skills whilst delivering lessons that are tailormade for each pupil".
Since 2019, Jam Coding has extended their services to over 30 regions across the UK with Hertfordshire being the latest.
Jam Coding delivers after school clubs, curriculum sessions and one-off workshops in schools helping them to maximise their computing provision. We don't stop there though; we are also passionate about keeping young people safe and offer Digital Safety and Citizenship sessions to children from as young as 4.
Jam Coding will be exhibiting at the BETT Show for the first time in January 2024. If you are attending the event drop by stand SJ72 for a chat and demonstration of our bespoke curriculum in action.
Alternatively, give us a call on +44 (0) 1254 480 470 or visit our website for more information.