Hertfordshire Woman Alexandra Morton encourages locals to apply for unique Board Learning Programme
2023 UK Boardroom Apprentice Alexandra Morton from Hertfordshire is encouraging other locals to apply for this year's programme.
Watch more of our videos on Shots! 
and live on Freeview channel 276
Visit Shots! now
For 37 year old Alexandra Morton, taking part in the UK Boardroom Apprentice programme meant getting comfortable with being uncomfortable and gaining her focus back.
Alexandra saw the impact of lockdown on education during some volunteer work in a local school. It made her reflect on the importance of education and how lucky she had been with her own. Therefore one of her reasons for applying for the UK Boardroom Apprentice programme was the opportunity to contribute to the issues she has witnessed but on a wider, national scale.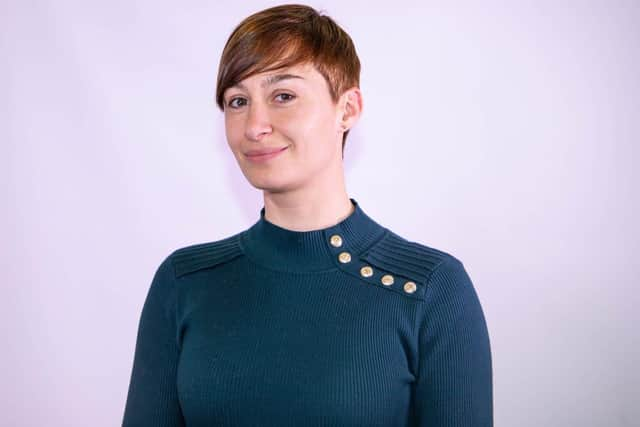 Originally from Hertfordshire but now living in Surrey, Alexandra was placed with the South Kilburn Trust based in North London, a leading local charity that works with residents groups, organisations and businesses to support long term positive change in South Kilburn.
"I have a lot more experience in the public sector so I didn't expect to be on a Charity board but I'm glad I am as I knew very little about them previously. The Charity I have been placed with is in a really exciting transformational period which has been enlightening to be part of.
"Throughout the programme, my main activities involved attending general board meetings every couple of months and attending the finance working group meeting as well as attending governance workshop which has been excellent because I got to use a lot of what I've learnt in practice," she explained.
Reflecting on some of the more challenging aspects of the programme Alexandra said, "I think one of the main things for me is finding that line between being a Boardroom Apprentice and also being on that board for a year and working out what my role is because I like to get stuck in, I like to get involved, so trying to take that step back in that first meeting and not go head first into it was I think a challenge for me."
Established by Eileen Mullan in 2017, Boardroom Apprentice is a unique board learning, development and placement programme which enables those who would like to serve on a public or third sector board to learn and gain the experience that they need to take that step.
Since its inception, the programme has seen 372 Boardroom Apprentices embark on their personal journey to serve on a public or third sector board.
The programme seeks to enable a wider diversity of individuals to play their part within boardrooms, allowing those without board experience to enhance their knowledge and understanding through in-depth learning and support. This emphasis on diversity was important for Alexandra who works for the Cabinet Office handling public appointments.
"Diversity is a really important part of my job as well and making sure that we do try and achieve proper diversity on boards. The Boardroom Apprentice programme is a really great initiative to try and improve that" she said.
"Despite telling applicants on a daily basis that anybody can serve I haven't taken my own advice on that yet, so I really wanted to try and challenge that misconception that only senior and high powered people can serve on boards when actually younger people can get involved too."
To those who are thinking of applying to the programme, Alexandra encouraged people to give it a go.
"I think with anything like this it can be scary. This is a year long programme, of course, it is a big time commitment but it is so worth it.
"We need people from all over the country, of all ages, of all types of diversity. We need as many people to apply for this programme as possible and just get more people on our boards.
"Everybody has a voice, everyone has something to say and to contribute. Everyone has a place on a board and there are so many opportunities and different sectors and every interest is catered for."
Applications for the programme are open to people of all ages, from 18+, and all backgrounds and abilities.