Company set-up by the council to provide school meals in Herts made losses during Covid pandemic
Losses revealed in latest accounts
Watch more of our videos on Shots! 
and live on Freeview channel 276
Visit Shots! now
A COMPANY set-up by Hertfordshire County Council to provide school meals made losses during the covid pandemic, according to latest available accounts.
Hertfordshire Catering Limited – established in 2013 – supplies meals to more than 400 schools in the county.
Accounts for the 2022/23 financial year are not yet publicly available – or filed at Companies House.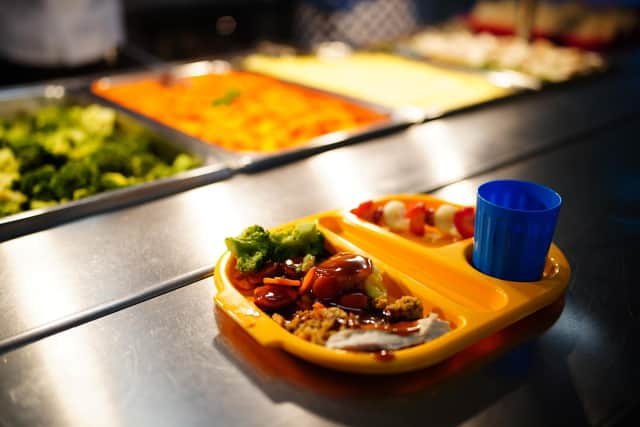 But latest available accounts – relating to 2020/21 and 2021/22 – show that the company has been making an operational loss.
In 2020/21 – which included Covid lockdowns, when only a limited number of children were allowed to attend schools – the company reported a loss of £590,567.
And for the 2021/22 financial year, accounts show that the company made an annual loss of £9,576.
Commentary filed alongside the published accounts show that HCL had hoped to recover from the impact of the pandemic in 2021/22.
But further peaks in Covid cases impacted on demand for school lunches, it says.
And it says it was 'a trading year which continued to be far more affected by Covid-19 than anticipated when budgets were originally set' .
"2021-22 was originally anticipated to be a recovery year from the worst impacts of the Covid-19 pandemic during 2020-21," states the commentary.
"However this expectation was challenged by both continued pandemic disruption – peaking with the Omicron variant wave in January 2022 – as well as wider disruption to supply chain, deliveries, staff absences and recruitment.
"Positively the company did not rely on any income from the Coronavirus Job Retention Scheme (CJRS) in relation to furloughed staff during 2021-22.
"There were significantly fewer staff furloughed during 2021-22 with just 44 staff (2.6%)on furlough as at 30th April 2021, which fell to zero by 31st August 2021."
The commentary – written in October last year – also points to the challenges the company faces in the 2022/23 financial year.
It points to schools looking for the best value for for money for parents and children – as well as the impact of inflation on food costs and the cost of living crisis.
"The county council set up Hertfordshire Catering Limited to provide healthy and nutritious meals to pupils in schools and colleges across Hertfordshire and beyond, with any profits being invested into other council services," said a spokesperson for the county council.
"With schools being closed for parts of 2020 and 2021 due to Covid-19 restrictions, HCL's income was significantly reduced, resulting in the company making a loss in the 2020/21 and 2021/22 financial years.
"Increases in food prices and the cost of living remained a challenge in 2022-23, but we anticipate that HCL will be able to return a profit in the foreseeable future."
Commenting on the the accounts the county council's executive member for resources and performance Cllr Bob Deering stressed that the ethos behind the company was not only to be profit-making.
And he pointed to the 'unseen benefit to schools', with the company aiming to give schools a better deal than they could otherwise get.
He told the Local Democracy Reporting Service: "Its a defining part of the HCL ethos to try to provide nutritious meals.
"There is no doubt that in principle HCL could provide cheaper meals from food that was less nutritious. There is a balance."
Cllr Deering also acknowledged that HCL's customers – parents of school children – were under financial pressure, which may have had an impact too.
And he stressed there was no requirement that schools in the county should purchase catering services from HCL.