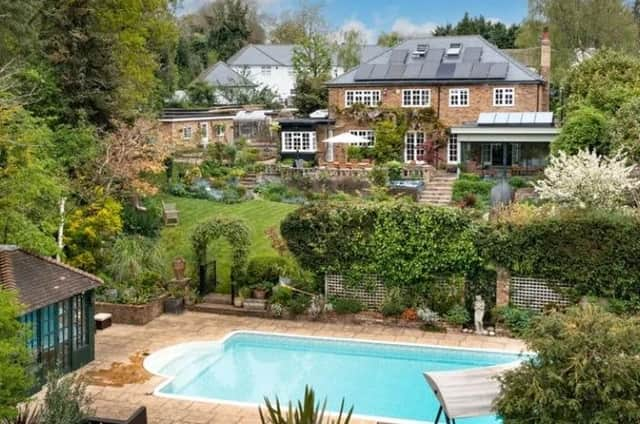 £2m offers received for Hemel Hempstead property boasting sauna, jacuzzi and outdoor swimming pool
It has been described as the kind of property most people only ever dream of owning
Published 10th Aug 2023, 12:14 GMT
A luxurious Hemel Hempstead property is set to be sold for at least £2 million.
Offers of £2 million have been submitted to purchase a five-bedroom home on Longdean Park.
Called, The Leas, the property boasts an outdoor swimming pool, private sauna, and jacuzzi.
Inside the home is five bathrooms, reception rooms, and five bedrooms.
Castles describes the home as "the kind of property most people only ever dream of owning – or read about in celebrity magazines".
The overall area which encompasses the outdoor pool covers around 5,000 sq.ft.
It is also within half a mile of two different primary schools and two miles of nearby railway stations.
You can view the desirable property via the below photo gallery: