Dragons' Den: Founder of NitNOT in Hemel Hempstead prepares to get heads itching as she appears on the BBC1 show
NitNOT ECO head lice treatment entrepreneur prepares to get heads itching this Thursday
Watch more of our videos on Shots! 
and live on Freeview channel 276
Visit Shots! now
The founder of NitNOT in Hemel Hempstead will be making heads itch when she appears on Dragons' Den tomorrow evening (Thursday).
Eileen Hutchinson a head lice technician from Hemel Hempstead, will be hoping to secure investment for her approach to tackling the UK's head lice dilemmas from the Dragons and is prepared for some tough questions and scalp tingling responses to her products.
NitNOT, an eco head lice treatment, faces the formidable Dragons - Touker Suleyman, Sara Davies, Deborah Meaden, Tej Lalvani and Peter Jones - on Dragons' Den.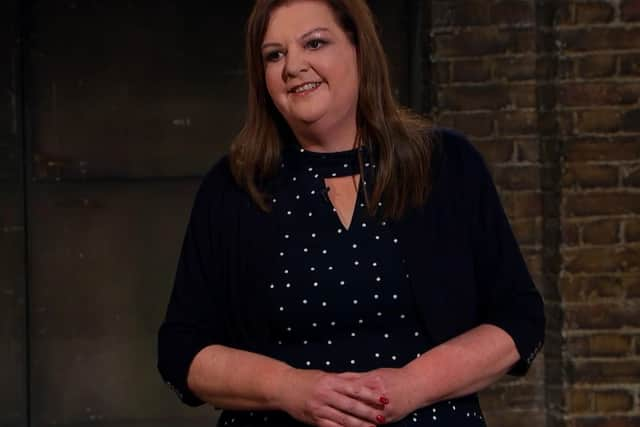 Over five years down the line, after developing NitNOT's eco head lice treatment and prevention products, Eileen is on a mission to take her business to the next level.
Viewers can see if Eileen has what it takes to impress the Dragons on BBC1 at 8pm on Thursday.
Eileen said: "It's been a dream of mine for many years to have the opportunity of presenting my NitNOT eco products to the Dragons, and the nation, and I was incredibly nervous when we filmed the show.
"Getting to this point has been tough, even the selection process is hard. I did everything you can possibly imagine to make sure I was ready for a challenging day, but nothing can prepare you for that moment when you step out of the lift.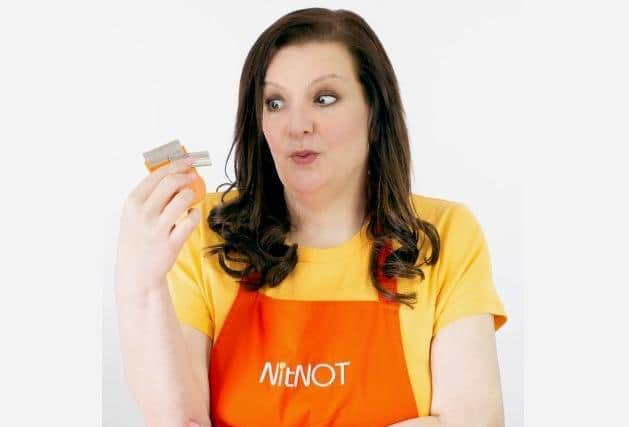 "It feels like you've stepped out of the real world into your television set, it throws you back a bit.
"From experience I'm aware that the subject is especially tricky, I knew if I didn't approach the subject from the right angle I may lose them based solely on their feelings towards head lice and nits, I'm not sure how well I did, it's tough trying to keep your cool, it's a very surreal experience.
"I'll let viewers judge that one. However, head lice and nits exist and can cause misery for children and adults, so I believe my products deserve to be widely available to those who need them.
"The one thing I can guarantee is that just the thought of head lice is going to leave viewers' heads itching - keep an eye on those watching this episode with you, I bet they can't help themselves."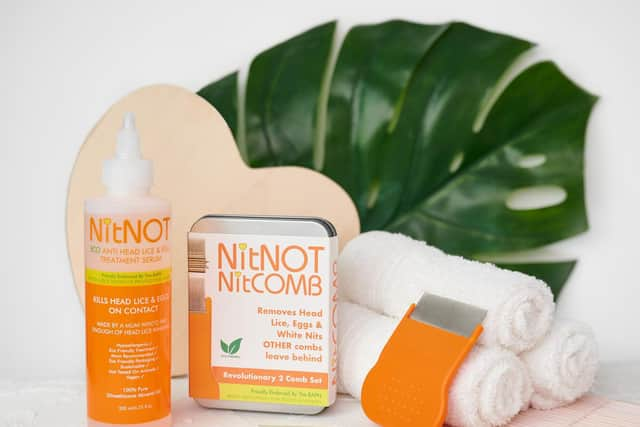 Eileen, a single mum, first discovered her health calling when she suffered from recurrent infestations in her own family unit.
Unimpressed by the over the counter treatments available that left her child's sensitive eczema-prone skin inflamed, she set herself the task of finding a safe alternative and solving the nation's lice and nit issues.
NitNOT consists of two products:
NitNOT ECO head lice treatment - A head lice treatment that kills all lice and eggs without the use of toxic chemicals and is the first-ever 100% eco dimethicone, hypoallergenic treatment for head lice on the market.
The NitNOT nit comb - a unique two-set of Interchangeable precision Nit Comb heads designed to treat an infestation at all stages of the life cycle and perform regular checks for lice.