Aldi celebrates colleague in Hemel Hempstead for going extra mile during pandemic
Aldi is recognising amazing colleagues across the country
Thursday, 25th March 2021, 9:46 am
Updated
Thursday, 25th March 2021, 10:00 am
A store assistant at Aldi s Hemel Hempstead store has been recognised by the supermarket for her acts kindness throughout the coronavirus pandemic.
During lockdown, Julie Jones - who works at the store on Redbourn Road - has been driving elderly people from her community to their health appointments.
She has also taken them shopping and provided pastoral care, ensuring those without their own support network have everything they need despite the current circumstances.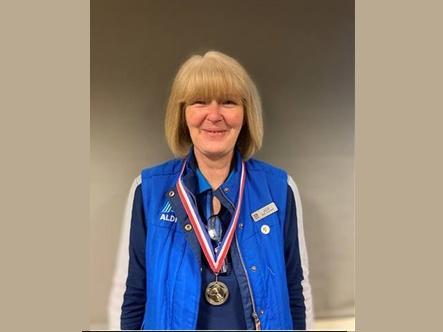 Julie Jones
This week, to mark the anniversary of the UK's first national lockdown, Aldi is recognising amazing colleagues across the country who have gone above and beyond to support their local community.
It says all Aldi colleagues are frontline heroes who have worked throughout the pandemic, and their efforts have ensured that customers continue to have access to affordable food.
Graham Hetherington, regional managing director at Aldi UK, said: "The past year has been incredibly difficult for everyone and we want to thank every single one of our Aldi colleagues for their hard work and commitment throughout.
"Our amazing colleagues across the country are devoted to feeding the nation and have worked tirelessly over the last year, going above and beyond to support their local communities."