Professor Brian Cox brings space odyssey show to Waterside Theatre
The world famous physicist is coming to the Waterside
Watch more of our videos on Shots! 
and live on Freeview channel 276
Visit Shots! now
Professor Brian Cox is bringing his popular live show to the Waterside Theatre on his next UK tour.
UK television's best known physicist heads to Aylesbury's flagship venue on Thursday 8 February.
His show, Horizons – A 21st Century Space Odyssey, is heading to a number of theatres throughout the UK in the first quarter of 2024.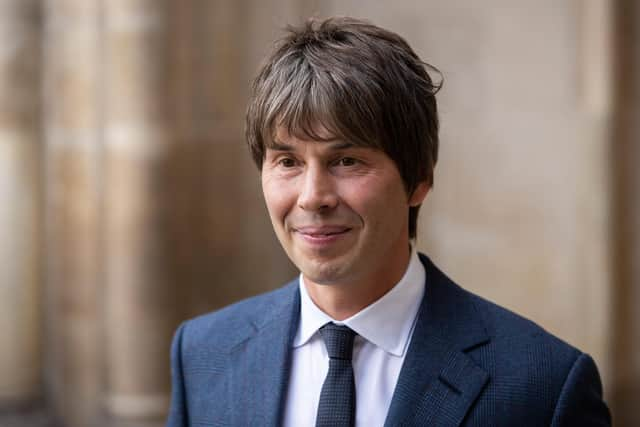 More than a quarter of a million people have seen Horizons, which tells the story of how we came to be and what we can become.
Using state of the art screen technology, venues across the world from New Zealand to the Arctic Circle have been filled with images of far-away galaxies, alien worlds, supermassive black holes and the latest theories of the origin of the Universe.
The professor asks what is the nature of space and time? How did life begin, how rare might it be and what is the significance of life in the Cosmos? What does it mean to live a small, finite life in a vast, eternal Universe? Having travelled the world, it's now time to bring Horizons back home to the UK for a final journey around our magnificent and baffling Universe.
Horizons – A 21st Century Space Odyssey is a celebration of our civilisation, of our music, art, philosophy and science; an optimistic vision of our future if we continue to explore Nature with humility and to value ourselves and our fellow human beings.
The professor has been appearing on UK television screens for a number of years now. He has fronted a number of acclaimed programmes 'The Universe' (2021), 'The Planets' (2018), 'Forces of Nature' (2016), 'Human Universe' (2014), 'Wonders of Life' (2012), 'Wonders of the Universe' (2011) and 'Wonders of the Solar System' (2010).
He also co-hosted popular astronomy and cosmology series 'Stargazing Live' with Dara O'Briain (and for ABC in Australia, with Julia Zemiro) and award-winning BBC Radio 4 series 'Infinite Monkey Cage' with Robin Ince, which has gone on to become one of the UK's most popular podcasts.
The professor has also released a number of popular books.