The London 50 Hour Improvathon (review)
It is the ultimate test for the most diehard of audiences. You've heard of extreme sports? Welcome to the world of extreme theatre. Would you have the staying power to watch a show that started at 7pm on Friday night and doesn't end until 9 tonight?
Sunday, 13th January 2013, 8:32 pm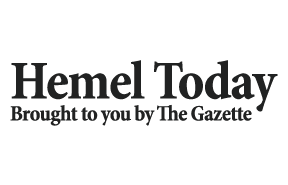 No journalist has ever gone the distance with the London 50 Hour Improvathon and yes, hands up, I, too, failed miserably – but not for the want of trying.
Who the hell thought a weekend-long show would be a good idea? Actually it was those whacky Canadians who have been hosting them for the past 20 years. Sneakily they FedExed the idea over here and for the last six years it's been gaining a cult following in a wonderful Victorian music hall in the east end of London.
Imagine getting out your favourite DVD box set and watching the whole thing in one sitting or visiting a comedy club and then spending the next 50 hours laughing so much that your jaw needed emergency treatment – and there you have it. I'm already in training for next year when I'm determined to prove my resolve.
Extempore Theatre (in association with Die Nasty) proudly launched their sixth annual Improvathon at Hoxton Hall on Friday and it's the most fun I've had in public in years. The madcap, innovative and off-the-cuff comedy had the sellout audience laughing from the opening and they just didn't stop.
Seemingly with a cast of thousands the comedy soap-opera loosely (very loosely) took the 90th anniversary of Howard Carter's discovery of Tutankhamun's tomb as its theme.
What this actually meant was that the show plunders every movie and story ever written about Cairo, Egyptology and the glory days of the British Empire to come up with a completely unique and mainly spontaneous piece of theatre created by some of the most talented improv merchants in the business.
There was a motley collection of real life names – Carter, Hemmingway, TE Lawrence and Zelda Fitzgerald and Salvador Dali, plus a lot who weren't, each involved in quickfire scenes that together made up an episode of between 90 and 120 minutes in length. There'd be a break and then the next episode would begin. It was fast, furious and a hoot.
Some of the cast, who flew in from Australia, the USA and Europe just to take part, changed throughout the weekend – 20 performers challenged themselves with a marathon, weekend-long, performance.
After a day and night without sleep it was astounding that they could even think straight, much less sound spontaneously witty and able to follow the story, but that is the challenge.
The lovely old venue (built 1863 and one of the last London music halls still in existence) was packed to the rafters while I was there. Downstairs sat the transients who paid per episode while upstairs were the veterans who brought provisions to enable them to catnap during the intervals. They were planning a weekend-long lock-in.
I really didn't want to leave but fears that I'd be snowed in (and the rather unforgiving seats) outweighed the hysterically funny revue unwrapping before my eyes.
Well done to everyone involved – the audience, theatre staff, crew and performers. Make a date in your diary for next year, take a group of friends and enjoy a crazy, riotously funny theatre experience.