​Corrie scandal as Peter Dudley puts his career in jeopardy 40 years ago
​Some forty years ago, Coronation Street was rocked to its core by a series of salacious scandals involving some of its most high-profile cast members.In this two-part special Steve Cain looks back at what was, perhaps, the most turbulent year in the history of the nation's favourite soap.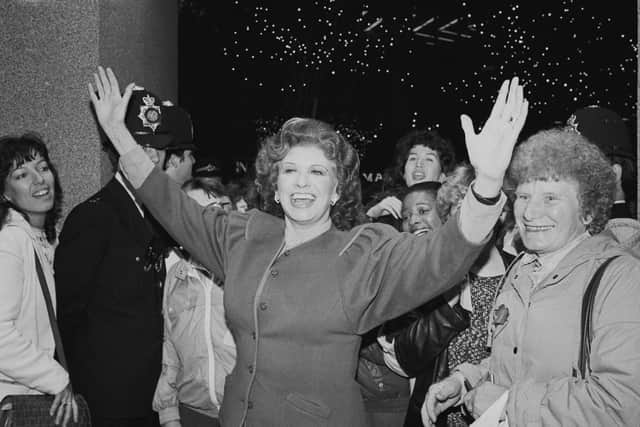 ​Having been established as a popular regular character since 1976, producers decided it would be a good idea to have Ivy Tilsley, the abrasive shop steward at Baldwin's Casuals, move onto the Street itself.
So, in 1979, Ivy and her husband Bert and their son Brian became the new occupants at number five.
Ivy's easy-going husband Bert was played by Peter Dudley, who was openly gay to the cast and crew of the series.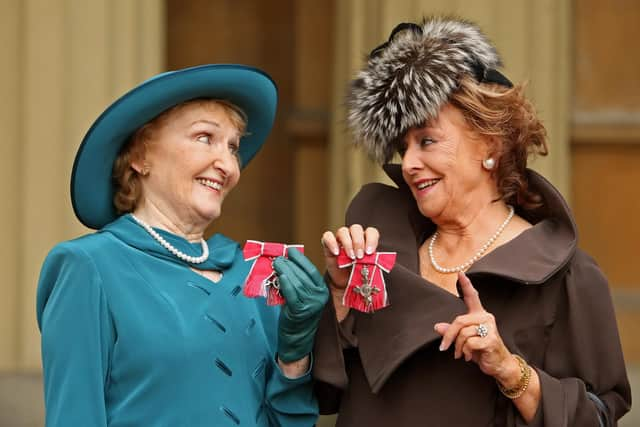 "Peter was a fine actor and a great friend," said Bill Podmore, who produced Coronation Street between 1976 and 1988.
"He made no secret of his homosexuality, but neither did he flaunt it. The fact that he was homosexual didn't make the slightest difference. He was held in deep and genuine affection by everyone who knew him."
In Podmore's opinion, Peter Dudley was "Perfect for Bert, and swiftly proved what a terrific actor he was. He played the part with utter credibility."
However, one morning in 1982, Bill Podmore recalled being "knocked sideways" during a meeting that Peter Dudley had requested with him.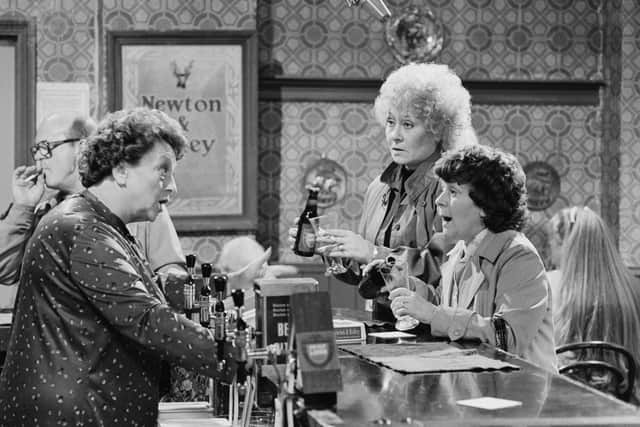 "He had obviously managed to hold himself together until this point," said Podmore.
"But as Carol, my secretary, closed the door he started to crack up. He sobbed it out. 'I'm in real trouble, Bill, serious trouble.'"
Peter Dudley had jeopardised his entire career for what could only be described as a cheap thrill.
"There's no polite way of explaining what Peter had done. No delicate choice of words could disguise the sordid truth," said Podmore. "Policemen keeping watch on public toilets known to be frequented by homosexual men had accused Peter of trying to attract another man's attention by exposing himself."
Peter Dudley was charged with importuning.
"Initially I was very, very angry," said Podmore. "My first loyalty was to Coronation Street. This was going to make headlines of the worst possible kind in the press and the cast were already beginning to talk."
It was Pat Phoenix, who played Elsie Tanner, who was the first to approach Bill Podmore about the situation. She had recognised his talent when they were both working in repertory theatre and they had become close pals. She even recommended Dudley as being potentially suitable for a role in Coronation Street.
"She straightforwardly asked, 'What's going to happen to him?' At that stage I could only reply that I would be meeting with Peter again."
Ultimately, Bill Podmore took the decision to support Peter Dudley.
"I said, 'Look, Peter, this time it's okay. We are going to live with it and I'll support you all the way. Your job is secure whatever happens in court. I just want your solemn promise that something like this will never, never happen again.' He was so relieved, he broke down and cried."
Podmore insisted that his decision not to sack Peter Dudley "came down to pure professionalism". He maintained that "the marriage of Ivy and Bert worked remarkably well as television … to throw all that away just because of an incident, however distasteful to the majority, did not seem fair to anyone."
Dudley pleaded guilty and was fined £200. He went to every possible length to express his gratitude to Granada and the cast for their unstinting support.
Bill Podmore's demonstration of loyalty was met with a torrent of disapproving letters from Coronation Street viewers.
"To some letters I could not reply," said Podmore. "I think I would have lost my temper. To the more reasoned I wrote back trying to explain I had simply chosen to protect someone I counted among my friends, despite his sexual leanings."
Some months later, Bill Podmore would be forced to reconsider his loyalty and support when Dudley, once again, broke down in Podmore's office.
"I couldn't believe what I was hearing, and I didn't want to," said Podmore. "What could I say except, 'Oh my God, you haven't done it again?'"
Dudley had been charged with gross indecency for an alleged similar offence, though this time he claimed he was not guilty and had been set up by the police. He chose to be tried in the Crown Court rather than a magistrates' court, which prolonged the affair and made it highly public.
"The first jury failed to agree and the judge ordered a retrial," said Podmore.
Dudley had insisted that he wanted to continue to work on Coronation Street in the lead-up to the retrial. However, the strain became too much and he suffered a stroke, losing much of the use of his left side.
Convinced he would make a full recovery, Dudley pleaded to be allowed to remain in the programme. Subsequently, a storyline was devised which would see his character being injured in a compression explosion while inflating a tyre in Brian's garage.
The retrial was postponed but the case kept open.
Dudley was eventually written out of Coronation Street in mid-1983 so that he could prepare for his pending retrial. His last appearance on screen was broadcast on July 27, and he had appeared in a total of 221 episodes.
However, before the second trial came to court, Dudley suffered two heart attacks and a further stroke.
"It was never heard. The anxiety and strain had been too much for Peter," said Podmore.
Peter Dudley died on October 20, 1983, in Salford Royal Hospital, at the age of 48.
"The shock was devastating," said Bill Podmore. "I cried, and I say that without shame. It was all over.
"The worry of a second court case had been too much for Peter.
"A second stroke had stopped this generous, gentle and instantly likeable man's broken heart"
Dudley's co-star Lynne Perrie, who played his screen wife Ivy, was also said to be "devastated."
Fellow cast member Eileen Derbyshire, who played Emily Bishop in the series, stated she would remember Dudley as "full of vitality, fun and laughter, despite his personal problems." Peter Dudley was cremated at Blackley Crematorium in Manchester on October 25, 1983.