Do you belong in a museum? It's all about presentation
How would you present yourself as museum object?
Sunday, 13th January 2013, 10:08 am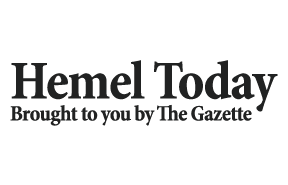 That's the intriguing premise posed by the team at St Albans Museums for a series of talks and workshops challenging you to think about how you would present yourself as a museum object.
The Presenting Myself programme looks at different ways of displaying museum collections and includes talks at Verulamium Museum by experts on self-presentation in the arts, psychology and the natural world.
They continue on Wednesday January 16 at 7pm with a session on animal communication, presented by Paul Kitching from the Natural History Museum in Tring.
Tickets cost £6 – call 01727 751810.
There will also be free workshops next month at the Museum of St Alban where participants will be challenged to 'present themselves'.
They can paint, make a video, compose music and choreograph a dance and some of the creations will later be displayed at the Museum of St Albans.